Podcast: Play in new window | Download (Duration: 1:25:13 — 156.1MB)
Subscribe: Google Podcasts | Spotify | iHeartRadio | RSS | More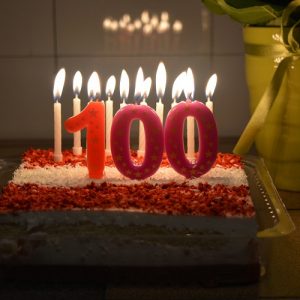 The Leftscape is proud and excited to celebrate 100 episodes! This installment is one big Why Is This Awesome? as co-hosts Wendy Sheridan and Robin Renée take a look back at favorite conversations along the journey since its beginning in May 2018.
Before the discussion of conversations past, the show starts off with a quick Rewind, 3 Random Facts and the News (some upsetting and a little purely positive). The facts this time include stuff you may or may not have always wanted to know about manatees, Hulk Hogan, and The Squirrel Index. In the news, sadly, gun violence seems to be moving along at the usual pace. Then there's the police officer who was fired after pepper spraying a black Army officer, the virtual no-show for a series of White Lives Matter rallies, and the guitarist who became the first to plead guilty to charges for the January 6th riot at the Capitol. In the decidedly good news column, the Ingenuity helicopter became the first powered flight on another planet and the "Heart (Parts 1 & 2)" episode of She-Ra and the Princesses of Power is up for a Hugo Award!
Things to do: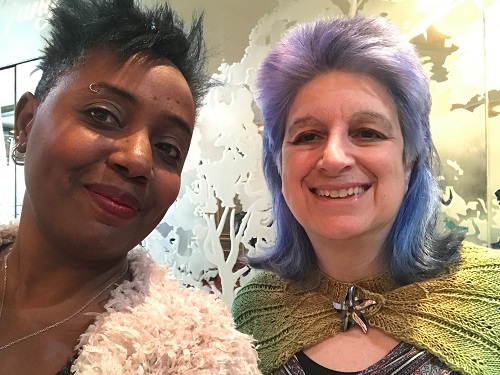 RSVP and JOIN US on Facebook Live this Friday, April 23rd at 8pm for the Leftscape 100th Episode Celebration!!
Ask Us Anything and watch for your questions answered during the event!
Listen to the full episodes that include the interview excerpts featured in this show:
Bi In the World: Social Activist Cedric Maurice (Episode 17)
Of Memes and Men (Episode 41)
Laughter Matters: Jaleesa Johnson of Mueller, She Wrote (Episode 49)
Oral Sex With Reid Mihalko (Episode 69)
The End of Certainty (Episode 79)
Yolandananda! (Episode 87)
Anji Marth's Paintings From Quarantine (Episode 89)
Cognitive Dissonance With Pandora Scooter (Episode 91)
Getting It — Read Up on Healthy Hookups (Episode 94)
Sound engineering by Wendy Sheridan
Show notes by Robin Renée
Web hosting by InMotion
Remote recording by SquadCast
Former Co-Host Mary McGinley appears in some featured audio clips.
Please follow and like us: