Podcast: Play in new window | Download (Duration: 1:07:33 — 123.7MB)
Subscribe: Google Podcasts | Spotify | iHeartRadio | RSS | More
The new documentary film, Angels and Saints – Eros and Awe, grapples with an American culture which has historically seen the body as "bad" and the spirit as "good." It features a diverse group of clergy, sex educators, therapists, and workshop leaders who have learned to integrate eros with wisdom or spiritual awareness. Combined with dance, music, poetry, Angels and Saints offers their personal stories and broader insights. Leftscape co-host Robin Renée speaks with Rodney Whittenberg, Emmy-Award-winning "renaissance man" who handled co-production, camera, composing, and editing for the project, and Mx Chris Paige, author of OtherWise Christian: A Guidebook for Transgender Liberation, who appears in the film.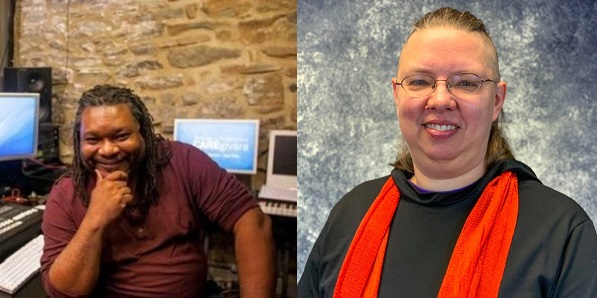 The 3 Random Facts of the day include henotheism, when people tend to be most altruistic, and something unique about the month of May. This time in the News: Some families that were separated at the US-Mexico border have begun to be united, a disco tune inspires vaccination in Singapore, "reintegration" challenges for people as lockdowns are lifted in some places, ways to help those in India who are dealing with COVID-19 devastation, the VAX LIVE concert event, and an update for German gymnasts' competition sportswear. Later, co-host Wendy Sheridan leads a discussion on what the world needs and finding one's way to contribute while seeking Ikigai balance.
Things to do:
Learn more about and watch the trailer for Angels and Saints – Eros and Awe.
Explore the work of Mx Chris Paige: Transfaith, OtherWise Engaged Publishing.
Explore the work of Rodney Whittenberg on IMDb.
Help people in India who are dealing with COVID-19. View How to Help Amid India's Devastating COVID Surge and "10 Places to Donate to Help India Amid the COVID Crisis."   
Watch VAX LIVE: The Concert to Reunite the World on Saturday, May 8th, 8 PM ET/PT, 7 PM CT on ABC, ABC News Live, CBS, YouTube, iHeartMedia broadcast radio stations and the iHeartRadio App. 
Watch a catchy, disco "V is for Victory over COVID" video.
Sound engineering by Wendy Sheridan
Show notes by Robin Renée
Fake sponsor messages by Thomas Limoncelli
Web hosting by InMotion
Remote recording by SquadCast
Please follow and like us: