Podcast: Play in new window | Download (Duration: 1:19:31 — 145.6MB)
Subscribe: Google Podcasts | Spotify | iHeartRadio | RSS | More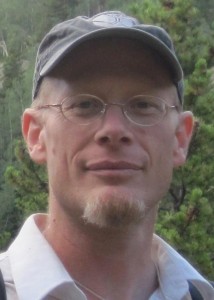 JD Stillwater is a science educator, writer, and musician. He is a Cornell University graduate and a full-time staff member at The Circle School in Harrisburg, PA. His inspiring presentation, Seven Candles, brings to the global conversation an entrance into making difficult science concepts graspable for non-scientists, and then takes listeners into the deeper mysteries those concepts engender. In this conversation with longtime friend Robin Renée, JD illuminates the main points of reference for Seven Candles, shares some moving, topical poems, and speaks to the potential that lies in exploring science to inspire a shift from dogma to embracing our profound interconnectedness and a more balanced, both/and worldview.
At the top of the show, Robin, Mary McGinley, and Wendy Sheridan impart Three Random Facts which include the month-long celebrations for May, info on a legend of the Temple of Diana, and a shout out to Willie Nelson on his 87th birthday. All the News We Can Handle covers more bad ideas for curing COVID-19, the differing approaches to re-openings around the United States, Wendy's prolific mask-making, the celebration of Beltane and a call for a general strike on May 1st, and the mystery of "Schrodinger's Dictator." In the Ikigai segment, the co-hosts give some thought to both the gifts and the challenges to entrepreneurial work in quarantine.
Things to Do:
Get to know the work of JD Stillwater through his website and YouTube channel.
Learn more about the Seven Candles presentation.
Discover the music of Peter Mayer.
Enjoy Beltane.
See what's happening with General Strike 2020.
Order masks on the wendycards Facebook page, which helps pay for others that are donated to essential workers and health care professionals.
Like Robin Renée on Facebook to keep up with online show developments.
Become a patron: The Leftscape on Patreon
Please follow and like us: