Podcast: Play in new window | Download (Duration: 1:19:48 — 146.1MB)
Subscribe: Google Podcasts | Spotify | iHeartRadio | RSS | More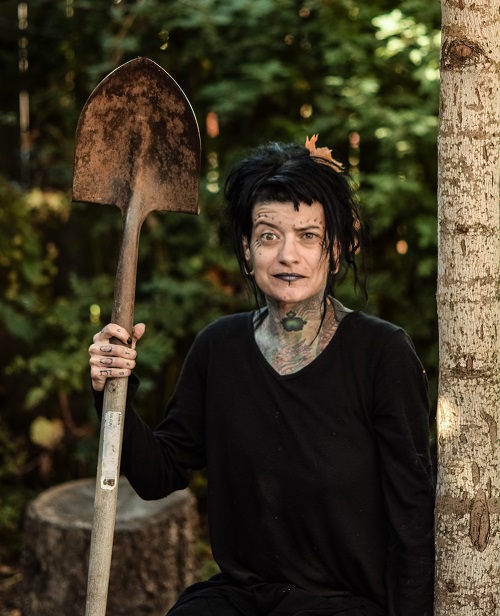 Anji Marth
been a professional tattoo artist and painter since 1999. Her published books include
Tar and Gravel
,
Knuckle Sandwich
, the
resonant eyes
series, and
The Horrors
coloring book for adults. Her current project is a series of abstract paintings,
Paintings From Quarantine
. She also works in taxidermy as assemblage art as well as illustration. Anji grew up in coal country, Pennsylvania and has lived in the Pacific Inland Northwest for 24 years. She and Wendy share a wide-ranging conversation on the left/liberal/conservative/right political spectrum, what it is to be a prepper, and her painfully beautiful paintings in response to this very heavy year.
The show kicks off as usual with 3 Random Facts and the News. In the Facts Dept. are some revelations about the stone heads on Easter Island, Travis Gienger's big win at the 2020 World Championship Pumpkin Weigh-Off, and the U.S. tornado count in 2010. Then co-hosts Wendy Sheridan, Mary McGinley, and Robin Renée discuss the U.S. Presidential election that is now less than two weeks away, early voting, and opportunities to volunteer to get out the vote (See links in "Things to Do" below.). In non-voting news, Amy Suskind published "This is Not Normal" in The Washington Post, a list of things that shifted during the Trump presidency (and need to be rolled back or otherwise remedied) and Jeffrey Toobin's masturbation misadventure. Later in The Geekscape, Mary, Robin, and Wendy talk about the good, the bad, and the ugly among beliefs and remedies sometimes called "woo."
Things to Do:
Make your plan to volunteer and VOTE: VoteSaveAmerica.com
Learn more about Anji Marth at resonanteye.net and follow her @resonanteye on Facebook, Instagram, TikTok, and Twitter, and support her on Patreon.
Back Anji Marth's Paintings From Quarantine coffee table book project on Kickstarter.
Get Anji Marth prints and art and check out her books.
See how Pro Publica and The Guardian are tracking mail-in ballots in critical states.
Fight Voter Suppression with Reclaim Our Vote.
Help out one or more of these Democratic GOTV postcard campaigns.
Use USVoteFoundation.org's Where's My Ballot page to find and use your state's ballot tracker.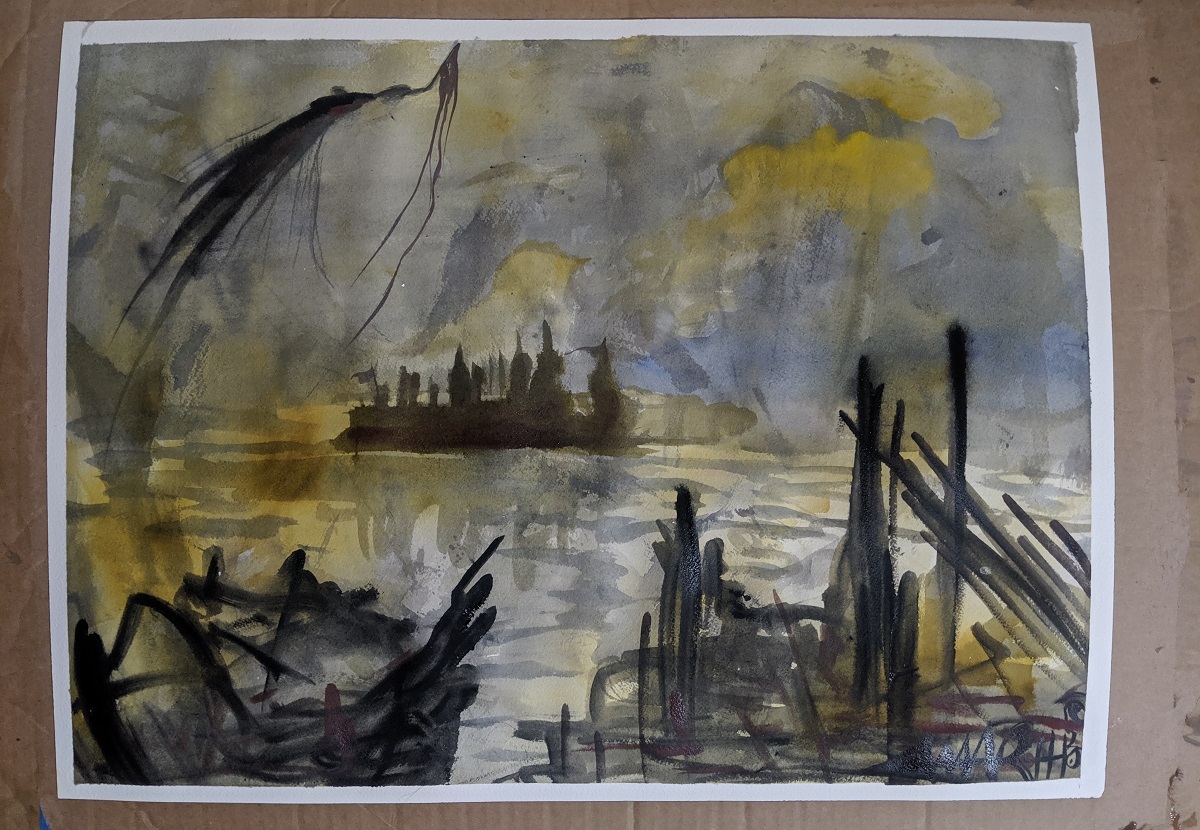 Sound engineering by Wendy Sheridan
Show notes by Robin Renée
Fake sponsor messages by Thomas Limoncelli
Web hosting by InMotion
Remote recording by SquadCast
Please follow and like us: