Podcast: Play in new window | Download (Duration: 1:06:06 — 121.0MB)
Subscribe: Google Podcasts | Spotify | iHeartRadio | RSS | More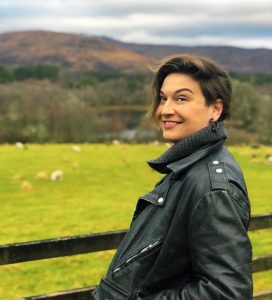 Allison Moon
is the author of five books including the award-winning sex-ed guide 
Girl Sex 101,
the erotic memoir
Bad Dyke,
and the
Tales of the Pack
series of novels about lesbian werewolves. Allison was a 2011 Lambda Literary Emerging LGBT Authors Fellow and she has a degree in Neuroscience from Oberlin College. As a sex educator, Allison has presented her workshops — on polyamory, sexual self-expression, erotica writing, strap-on sex, and more — to thousands of people around the US and Canada. Her new book, 
Getting It: A Guide to Hot, Healthy Hookups and Shame-Free Sex
, has just been released by Ten Speed Press. Hear her share from this new, inclusive, non-judgmental resource about developing good communication, boundaries, "The Casual Sex Bill of Rights," and other tips that can benefit anyone wanting to develop healthy sexual relating.
Co-hosts 
Wendy Sheridan
, 
Robin Renée
, and
Mary McGinley
, start off the episode with
3 Random Facts and the News
. This time the facts involve the birthday of musicologist Alfred Einstein, the blue whale's hefty tongue, and the erstwhile function of goosebumps. The news features
The CASE Act, which was signed into law as part of the recent stimulus package. The Case Act allows writers and musicians to sue for remedies for the theft of their intellectual property without having to first hire a lawyer. Also highlighted are the many new species discovered in 2020 including a turtle good at hiding among rocks and a snake that had been hiding in plain sight for years. In the Geekscape segment, Wendy gives her take on Wonder Woman 1984. Consider this your spoiler alert!
Things to do:
Visit Allison Moon's website girlsex101.com and follow her on Instagram.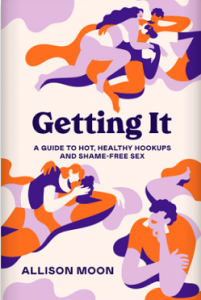 Order your copy of Getting It: A Guide to Hot, Healthy Hookups and Shame-Free Sex. 
Order books from local booksellers at bookshop.org.
Learn more about abortionfunds.org.
Watch Wonder Woman 1984 on HBO Max.
Join The Leftscape on Patreon to listen to the latest We Should Be Recording This conversation, Transgressive Behavior: Where are the lines? It starts with Jeffrey Toobin's infamous Zoom meeting and goes on from there as Wendy, Mary, and Robin explore where the lines are within each of them.
Sound engineering by Wendy Sheridan
Show notes by Robin Renée
Fake sponsor messages by Thomas Limoncelli
Web hosting by InMotion
Remote recording by SquadCast
Please follow and like us: