Podcast: Play in new window | Download (Duration: 1:19:55 — 146.3MB)
Subscribe: Google Podcasts | Spotify | iHeartRadio | RSS | More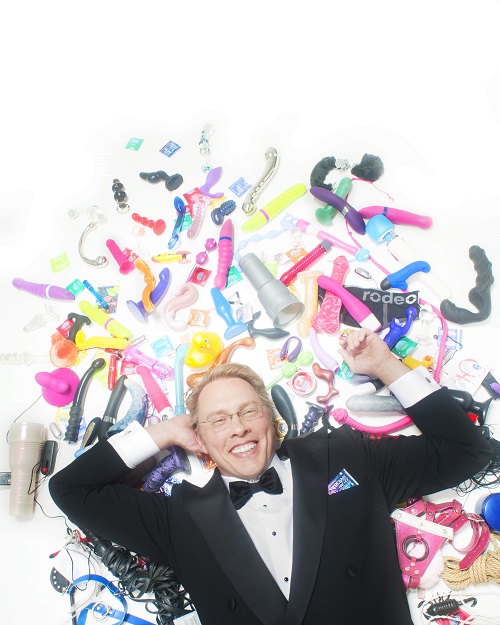 Sex and relationship geek Reid Mihalko teaches internationally, running workshops and speaking on communication skills, alternative relationship styles, and shame-free sexuality. He helps adults and college students create more self-esteem, self-confidence, and greater health and accountability in their relationships and sex lives with a mixture of humor, personal stories, insight, and comprehensive sexual health information. Listen in for what Reid has to say to longtime friend Robin Renée on dispelling sexual myths, mental and physical arousal, what "counts" as a 69, and the two most important things you need to know about genitals.
The winter holiday season is upon us and Robin, Mary McGinley, and Wendy Sheridan share about their favorite traditions in the latest edition of Why Is This Awesome?. Earlier in the show, All the News We Can Handle touches on the Judiciary Committee Report on Impeachment, Finland's female-led government, extremists in New Jersey, and how negotiations for parental leave are hitching a ride with Space Force. Here is the week in celebrations: National Re-Gifting Day (December 19th), Winter Solstice/Yule (December 21st), Festivus and the beginning of Chanukah (December 23rd), and Christmas Eve (December 24th). Birthday shout outs include Brad Pitt, Christina Aguilera, Katie Holmes, Keith Richards, Steven Spielberg, Peter Criss, Jane Fonda, Samuel L. Jackson, Frank Zappa, Meghan Trainor, Eddie Vedder, Ricky Martin, Lemmy Kilmister, Stone Cold Steve Austin, and New York City's own… The Naked Cowboy.
Things to do:
Follow Reid Mihalko on Twitter, Facebook,  YouTube, and Instagram.
Find out where Reid is teaching around the world: ReidAboutSex.com/calendar.
Learn about Reid's restorative justice-based accountability process.
Do some holiday shopping at wendycardz and RobinRenee.com
Become a patron! Patreon.com/Leftscape
Please follow and like us: