Podcast: Play in new window | Download (Duration: 1:04:04 — 117.3MB)
Subscribe: Google Podcasts | Spotify | iHeartRadio | RSS | More
To kick off the second year of The Leftscape in style, Robin Renée speaks with Jaleesa Johnson, comedian and co-host of the Webby Award-winning podcast, Mueller, She Wrote. Jaleesa shares about the ordeal of living through Hurricane Katrina in her home city of New Orleans, the development of her passion for politics, the humor, bawdiness, and serious mission of MSW, and the importance of "uncomfortable" comedy. She gives insight into her newest podcast project, The Racial Maddow Show, finding constructive ways to confront racism, sadness, and anger, and she gives props to some of her heroes and influences including Rachel Maddow, Kanye West, Oprah, Ellen, and Mac Miller. Don't miss this lively conversation with a fresh voice in entertainment, political consciousness, and LGBT visibility.
Earlier in the show, Wendy Sheridan, Mary McGinley, and Robin Renée contemplate the news: Robert Mueller finally speaks, Kamala Harris is protected from a stage crasher by Karine Jean-Pierre, and the president gets a "warm welcome" in the UK. Reasons to celebrate include Loving Day (June 12th), Weed Your Garden Day (June 13th), Juneteenth (June 19th), Hike with a Geek Day (June 20th), Summer Solstice (June 21st), and the very important Ignore Donald Trump Day (June 14th). Birthday shout outs go to Timothy Simons, Timothy Busfield, Boy George, Ice Cube, Courtney Cox, Neil Patrick Harris, John Cho, the Olsen twins, Anne Frank (who would have turned 90 years old), and others. In The Blanket Fort segment, Robin talks about the healing quality of body-positive and sex-positive workshops and similar places and events.
Click to view: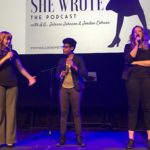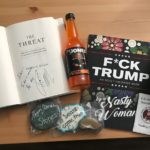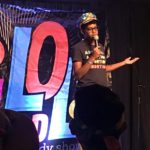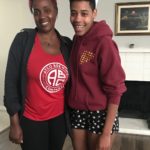 Things to do:
Listen to Mueller, She Wrote
Listen to The Racial Maddow Show
See how Sky News trolled Trump in advance of his recent UK visit.
Watch Democrazy! by Jaleesa Johnson
httpss://vimeo.com/70061590
Watch "Self Care" by Mac Miller
httpss://www.youtube.com/watch?v=SsKT0s5J8ko
Explore Body-Positive and Sex-Positive Resources:
Where in the World is Monique Darling?
No Bathing Suit, No Problem: Best Clothing-Optional Beaches in the U.S.
Please follow and like us: