Podcast: Play in new window | Download (Duration: 1:05:19 — 119.6MB)
Subscribe: Google Podcasts | Spotify | iHeartRadio | RSS | More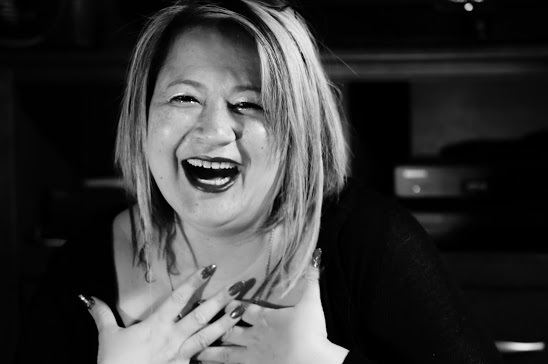 Pandora Scooter is a poet, performer and provocateur.  She's an award-winning playwright and spoken word artist. She is the winner of Best Musical with Rachel Felstein for her punk rock, all-female feminist musical, wRETCH. Two of her solo shows, OUTwordly Fabulous and I AM ENOUGH, both focused on helping LGBTQ+ teens, have toured the U.S. She has taught at Mason Gross School of the Arts, Drew University, Rider University, and currently teaches at NYU. In this featured interview from August 2020, Pandora reads from her work-in-progress, Cognitive Dissonance or How to Speak to Woke White People. She critiques liberals' tendency to hide from their complicity with oppression and inequality, shares her experience as a biracial person in conversations on race, talks about taking on the most challenging, real-life topics in the theater arts, and much more.
Earlier in the show, Robin Renée, Wendy Sheridan, and Mary McGinley discuss "all the news they can handle," including congratulations to President-elect Joe Biden and Vice President-elect Kamala Harris, Moderna's promising COVID-19 vaccine trials, the Space-X launch headed for the International Space Station, and a charity run in Philadelphia from the famous Four Seasons to the lesser-known spot. As usual, Three Random Facts kick off the show. Find out about the leaf sheep, The Outer Space Treaty, and the longest one-syllable word in the English language. Later in The Blanket Fort: a vulnerable conversation about panic and anxiety. What does it feel like when there's even more to deal with than the overall fears that 2020 brings? What are some of the tools we have to handle it all?
Things to do:
Visit pandorascooter.com and contact Pandora to find out more about her work.
Read A People's History of the United States by Howard Zinn
Do the Fraud Street Charity Run from Four Seasons Total Landscaping to Four Seasons Hotel, Philadelphia
Try an expressive writing technique to help with emotional regulation.
See Wendy's sympathetic magick for the presidential election: "The Great Wave off Kanagawa" by Katsushika Hokusai puzzle
Check out even more leaf sheep!
Sound engineering by Wendy Sheridan
Show notes by Robin Renée
Fake sponsor messages by Thomas Limoncelli
Web hosting by InMotion
Remote recording by SquadCast
Please follow and like us: