All the Newsletter We Can Handle
Interviews, Commentary, Culture & Current Events
with co-hosts Wendy Sheridan, Robin Renée, and Mary McGinley
______
A Vote Count Hangout
It would be hard to overstate the levels of anxious energy so many of us were feeling leading into the presidential election. We are very happy with the result, of course – Congratulations to President-elect Joe Biden and Vice President-elect Kamala Harris! Now if only all parties involved would get the memo!
To help relax into a long evening during which we knew we were very unlikely to hear a result, we held a Leftscape Election Night Hangout over Zoom and Facebook Live. Friends and previous podcast guests dropped in including men's group leader John Tod, "good" fear expert Elisebeth VanderWeil, neurodiversity-focused life coach Anne Sabagh, time management guru and activist Tom Limoncelli, and social justice poet Analysis, who shared some powerful words with us all. We had great free-flowing conversations, drinks, snacks, and we kept each other feeling encouraged.
Check out some of our chill time and look for more virtual hangouts with The Leftscape!
Leftscape Latest
Anji Marth's Paintings From Quarantine (Episode 89)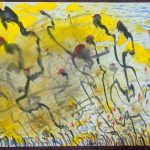 Anji Marth been a professional tattoo artist and painter since 1999. Her published books include Tar and Gravel, Knuckle Sandwich, the resonant eyes series, and The Horrors coloring book for adults. Her current project is a series of abstract paintings, Paintings From Quarantine. She also works in taxidermy as assemblage art as well as illustration. Anji grew up in coal country, Pennsylvania and has lived in the Pacific Inland Northwest for 24 years. She and Wendy share a wide-ranging conversation on the left/liberal/conservative/right political spectrum, what it is to be a prepper, and her painfully beautiful paintings in response to this very heavy year. LISTEN=>
A Socially-Distanced Samhain (Episode 90)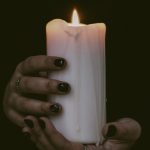 Wendy Sheridan, Mary McGinley, and Robin Renée discuss the U.S. presidential election and try to manage their stress as votes are counted. They have some fun with random facts, speculate about what could be happening in voting trends, and contemplate the challenges to making the best case for liberal and progressive candidates. Robin and Mary report on The Leftscape Election Night Hangout, which included previous show guests, John C. Tod, Anne Sabagh, Elisebeth VanderWeil, and Analysis. Then the co-hosts recount their recent socially-distanced Samhain gathering and spend some time remembering loved ones and other notable people who have died in 2020. LISTEN=>
Next up on the show: playwright, poet, performer and provocateur Pandora Scooter, who will read from her latest show, Cognitive Dissonance or How to Speak to Woke White People.
______
The Personals
Wendy is Painting Solar Opposites…
Plus Some Fun Holiday Stuff!
Wendy has been getting back into acrylic painting this month by working on a set of nesting dolls based on the new Solar Opposites cartoon that dropped on Hulu earlier this year. They will be for sale, eventually. She is also having a closeout sale on all her coloring books at Wendycardz Etsy store until the end of the month. Support The Leftscape on Patreon at the Stage Door level or higher by December 1st and Wendy will send you a hand-painted holiday card!
Robin on the S.O.A.R. Radio Show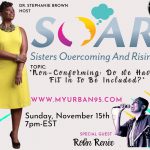 Robin was recently featured on S.O.A.R. – Sisters Overcoming and Rising – hosted by Dr. Stephanie Brown on MyUrban95. The theme was "Non-Conforming: Do We Have to Fit in to Be Included?" The discussion covered music, sexuality, gender, spirituality, and more. We'll let you know when the podcast version of the show has been posted. In the meantime, make sure you're subscribed to The Leftscape so you don't miss Robin's upcoming interview with Dr. Stephanie Brown!
______
For Patreons Only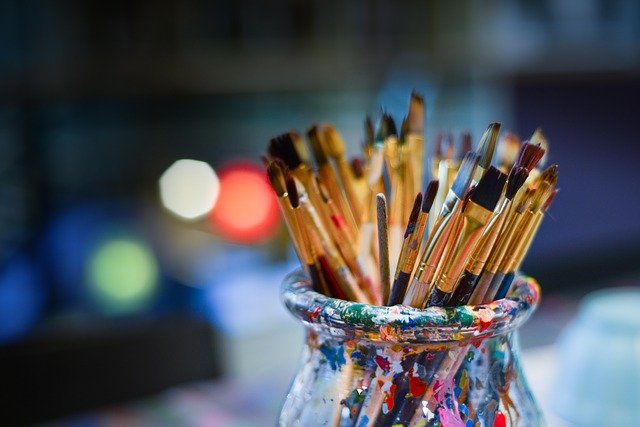 Special Perk for Patreon Members at the Stage Door Level or Higher:
You will receive a hand-painted holiday card by Wendy Sheridan as an additional thank you!
If you're not a patron at the Stage Door level yet, upgrade your membership before December 1st for this one-of-a kind art offering.
Please follow and like us: