All the Newsletter We Can Handle
Interviews, Commentary, Culture & Current Events
with co-hosts Wendy Sheridan, Robin Renée, and Mary McGinley
______
A Sigh of Relief
On January 20th, we posed a question to our listeners on our Facebook page: "We made it. How are you feeling?" The primary responses were "relieved" and "decompressing."
The inauguration of President Joe Biden and Vice President Kamala Harris had just gone off without incident. Yet there had just been the small matter of a deadly insurrection at the Capitol. Most of us believe the US is now under much better leadership with capable and diverse people at the ready to help make positive change. Yet there is so much to do… and to undo. Millions have received or are in line to receive a vaccine for the coronavirus. Yet we are still in the grip of COVID-19's daily disaster. This month alone has been a LOT. And there is always life's regular stuff: love, loss, work, goals, celebrations, resolutions, challenges. We talked about how we've been dealing with everything in this month's Patreon post, and we're sure to keep checking in on the main show.
So how are YOU? If you are decompressing along with us, do be gentle with yourself. Somewhere between the lingering pain and cautious optimism lies the opportunity to heal and to grow stronger for ourselves and for a healthier democracy. Let us know how you're doing and what kinds of conversations we can work on bringing you for inspiration.
— Wendy, Robin, & Mary
Leftscape Latest
The Quest for Sisterhood (Episode 93)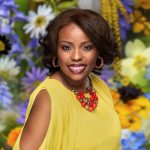 Dr. Stephanie Brown is a family physician who has been practicing for over 20 years. Over the past few years, she decided to expand her wellness focus to include emotional, spiritual, and relational healing as well as physical. She became a life coach because of her desire to create a safe space for women to overcome anything that may be holding them back. In May of 2020 she launched S.O.A.R. (Sisters Overcoming and Rising). It is a platform that includes a radio show, a podcast, a virtual community, and beyond. In this featured interview, Brown talks about creating S.O.A.R., the role Black women play on the U.S. political landscape, and what it's like on the COVID-19 front lines. LISTEN=>
Getting It – Read Up on Healthy Hookups (Episode 94)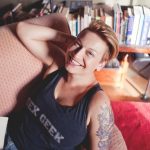 Allison Moon is the author of five books including the award-winning sex-ed guide Girl Sex 101, the erotic memoir Bad Dyke, and the Tales of the Pack series of novels about lesbian werewolves. Allison was a 2011 Lambda Literary Emerging LGBT Authors Fellow and she has a degree in Neuroscience from Oberlin College. As a sex educator, Allison has presented her workshops — on polyamory, sexual self-expression, erotica writing, strap-on sex, and more — to thousands of people around the US and Canada. Her new book, Getting It: A Guide to Hot, Healthy Hookups and Shame-Free Sex, has just been released by Ten Speed Press. LISTEN=>
We took a break for the month of January and listened back to a couple of our favorite episodes from the past year. Here's where you can catch up with those conversations:
New shows are coming right up with financial counselor 
Shay Cook
, 
PolitiCALM
 founder Christina L. Romelus, and much more.
______
The Personals
Mary Is the President!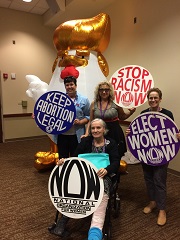 Congratulations to Mary McGinley on being elected the new president of the Middlesex-Somerset chapter of the National Organization for Women! Founded in 1966, NOW is dedicated to a grassroots, multi-issue, multi-strategy approach to women's rights. Middlesex-Somerset NOW is currently focusing on keeping abortion legal and passing the ERA .
Wendy Has a Patreon!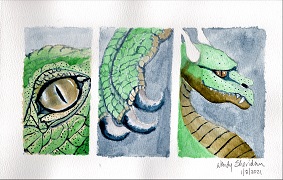 Wendy Sheridan has finally started her own Patreon, where you can see process videos of her drawings, paintings, and fandom-oriented Russian nesting dolls (she's currently working on a set from the Avatar, the Last Airbender animated series). Join the Sticker Club to receive a new sticker every month, or any of the other membership tiers to get different perks, up to and including commissioning original artwork, discounts in her online store, and secret sales.
______
For Patreons Only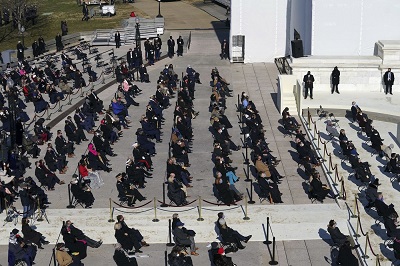 The podcast may have been on break, but we still had commentary and opinions to share on the emotional rollercoaster that January 2021 has been. Listen to our Patreon post, "Insurrection to Inauguration" to find out how we've been coping.
Please follow and like us: