All the Newsletter We Can Handle
Interviews, Commentary, Culture & Current Events
with co-hosts Wendy Sheridan, Robin Renée, and Mary McGinley
It is a strange time to think about celebrating. Before the murder of George Floyd in Minneapolis on May 25th, we decided that the main section of our newsletter would focus on Parade of Prides Past, the images we're posting daily on Facebook of Pride marches and LGBTQ events we've attended over the years because no one would be gathering this June due to COVID-19. Little did we know that millions would indeed be braving the streets and marching, but for an entirely different reason. Now, much of our online content will be following what is happening each day as people all over the world protest, confederate monuments come down, and perhaps more people than ever see systemic racism and begin the arduous steps necessary to take it apart. Our upcoming show is an extended conversation between the three of us about this moment — part decompression, part call-to-action.
Come join us on Facebook to discuss news and thoughts about racism, police violence, and relevant current events. Parade of Prides Past will march on, as will our shout out to Loving Day (June 12th) and Juneteenth (June 19th). We have reasons to celebrate, reasons to grieve and to be furious, and even some reasons to be cautiously hopeful. All of these are welcome with us. Take care, keep in touch, and be kind to yourselves in these times.
— Wendy, Robin, & Mary
Featured image: March on Washington for Lesbian, Gay and Bi Equal Rights and Liberation, April 25, 1993
Leftscape Latest
Let Your Bi Flag Fly (Episode 80)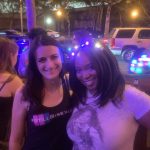 Activist and author Nicole Kristal created Still Bisexual in 2015 after growing frustrated with the lack of social acceptance for bisexuals despite wider gains for gays and lesbians. Ashlei Shyne is an actress, improviser, writer, filmmaker, and an activist working with the Still Bisexual project. Our featured conversation begins with a recent debacle over the rights to use the bisexual pride flag (Spoiler Alert: Anyone can use the bi pride flag!). It deepens into challenges our activist communities face around racism, inclusivity, cultural and generational differences, cancel culture, glory-seeking, and more. The aftermath of the flag controversy reveals a potential for community growth, lessons for leadership, continued conversations, and a stronger overall network. LISTEN =>
Talk Like L.O.V.E.R.S. (Episode 81)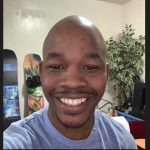 Dwayne Smith, a PhD student in computational social science at George Mason University researches criminal justice policy reform, restorative justice initiatives, and the impacts of public policy on black communities. He works in cyber security. He is a pilot and a fitness competitor. When he's not working on all those things and more, he finds the time to work on a book on communications with Life Coach Lori Carpenter and to tell The Leftscape all about it. Check out what Dwayne has to say about what he's discovered through polyamory in regard to fostering healthy relationships. The L.O.V.E.R.S. steps to resolving conflict are memorable and useful for anyone. LISTEN=>
Our next episode will not feature a guest. Instead, the three of us process the news — as well as our raw and reflective responses. After that, it will be a more lighthearted, very musical episode featuring Drew Yowell and Robin's Why Is This Awesome? take on Yacht Rock.
______
The Personals
The Personals are political this time.
Wendy attended the Black Lives Matter protest in Rahway, NJ on Saturday, May 30th. It was peaceful and very observant of social distancing.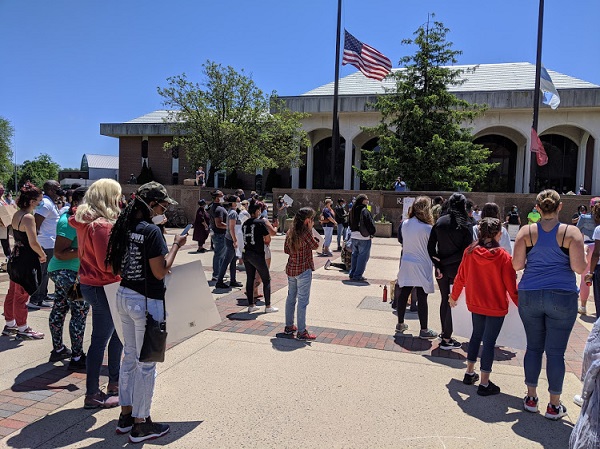 Robin attended the Black Lives Matter protest in Williamstown, NJ on Saturday, June 6th. Peaceful protestors marched, listened to speakers, and sat in silence for 8 minutes 46 seconds.

______
For Patreons Only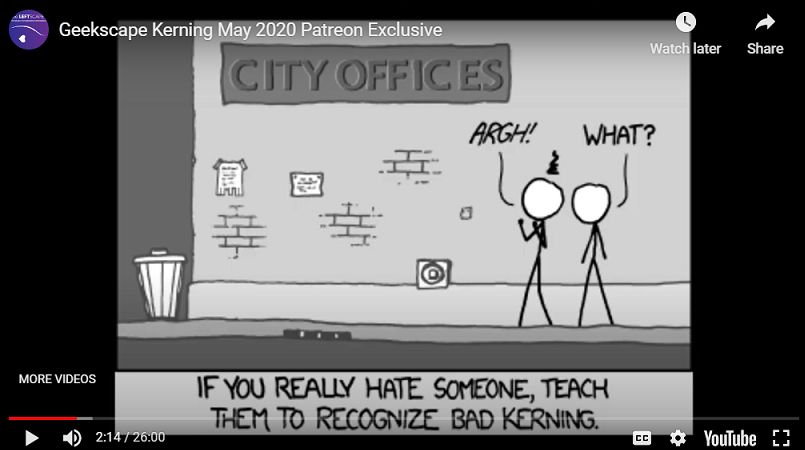 If you'd like to take a mental health break from the political intensity, join us over on Patreon and watch our May 2020 video slide show. We nerd out about kerning and typography to some humorous kerning fails from around the Internet.
Please follow and like us: