All the Newsletter We Can Handle
Interviews, Commentary, Culture & Current Events
with co-hosts Wendy Sheridan, Robin Renée, and Mary McGinley
______

Don't forget to VOTE on or before Tuesday, November 3rd!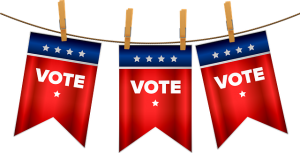 ______
We Should Be Recording This
Have you ever started out chatting casually with friends and somewhere in the midst of the conversation found you've stumbled into something really interesting? We have. And in those moments, one phrase kept popping up… "We should be recording this." Now we're recording it! The premiere episode of our new segment, We Should Be Recording This, is available now. In this discussion, Wendy confesses to assuming someone's gender based on their role as a leader and an expert. We all contemplate how to overcome a lifetime of living in the patriarchy and other experiences in gender, misgender and pronouns.
Future episodes of We Should Be Recording This will be bonus content for patrons. You can join us on Patreon for $1 a month at the Front Row Seats level or higher to check out all of our extended segments and additional content.Thanks as always for listening and for your support.
— Wendy, Robin, & Mary
Leftscape Latest
Time Management for Busy Activists (Episode 86)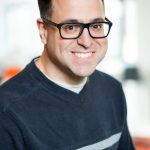 Tom Limoncelli is a time management author and trainer from New Jersey who also happens to be an internationally recognized bisexual activist. In this featured interview, he merges his knowledge in these fields with life, work, and LGBTQ equality movement experiences to share advice on time management for activists. Listen in for tips you can start using right away like "Invest 5," "The Small Batch Principle," and "Time Boxing" to get more done and to achieve better focus so there is less to do. Tom is also the humorist behind the wonderful Leftscape "sponsors" featured in recent episodes. LISTEN=>
YolandaNanda (Episode 87)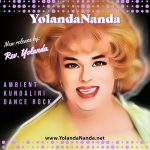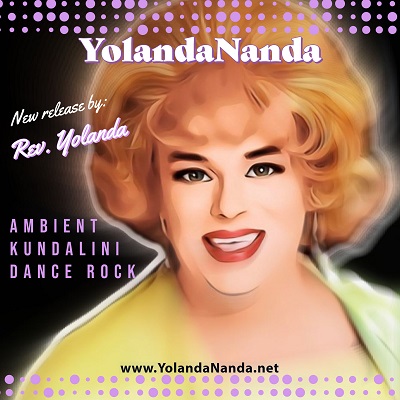 Rev. Yolanda is a singer-songwriter/trans-femme/genderqueer performance artist and interfaith minister, originally from Muscle Shoals, Alabama — the hit recording capital of the world. Rev. Yolanda has been honored with induction into the GLBT Hall of Fame, the Blues Hall of Fame, and also with two MAC Awards from the Manhattan Association of Cabarets and Clubs. A brand new recording, YolandaNanda, is based on her love for mantras of the Buddhist, Hindu, and Sikh traditions. She shares her story of journeying from a Christian background to spirituality through The Radical Faeries to the music ministry she has today. LISTEN=>
Change the Calculus (Episode 88)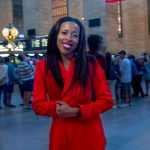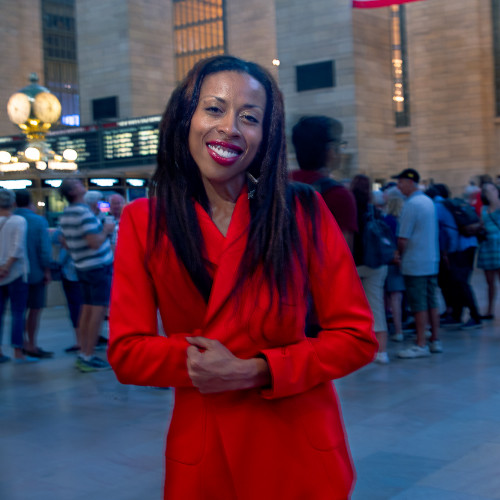 Lisa Yancey is an entrepreneurial strategist who has built a practice solving problems for nonprofit organizations. Through her company, Yancey Consulting, she specializes in strategic organizational planning, leadership coaching, and much more. She is also the co-founder of The We's Match, which is dedicated to creating an ecosystem of scale wealth and wellness for Black women entrepreneurs and of SorsaMED, a biologics company dedicated to building plant-based options for chronic pain management with a focus on sickle cell anemia. Hear her advice for getting on the path of living your best life without apology. LISTEN=>
Our next episode will feature playwright, poet, performer and provocateur Pandora Scooter, who will read from her latest show, Cognitive Dissonance or How to Speak to Woke White People.
______
The Personals
Mary is Reclaiming the Vote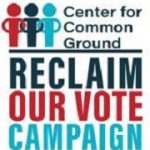 Mary has been buried in grading papers while teaching remotely, but did manage to write out some postcards for Reclaim Our Vote, a campaign working to combat voter suppression by informing and mobilizing people to register and vote. Here is where you can sign up to Reclaim Our Vote.
Wendy is Offering a Postcard Discount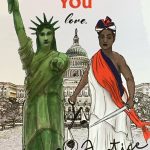 Head over to Wendycardz for a discount on Wendy's protest postcards. They're perfect for reaching out to voters and to your representatives. And for when it's time to take a "blanket fort" break, she is also offering a sale on Harlequin and Other Fantasies – Meditative Coloring Book for Grown-Ups.
Robin is Writing to Native American Voters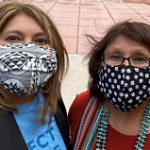 In still more postcard news, Robin has signed up to write and send postcards for the Navajo Hopi Organizing Campaign. Voters on the Navajo, Hopi, San Carlos Apache and White Mountain Apache Nations could be the margin of victory for Democrats this election in Arizona. Check out this and other Democratic GOTV Postcard Campaigns.
______
For Patreons Only
Tom Limoncelli spoke with Robin for almost an hour about time management for activists, political strategy, and more. We couldn't fit the entire interview in Episode 86, so we decided to share the whole conversation with you on Patreon. Enjoy!
Please follow and like us: