Podcast: Play in new window | Download (Duration: 1:26:46 — 158.9MB)
Subscribe: Google Podcasts | Spotify | iHeartRadio | RSS | More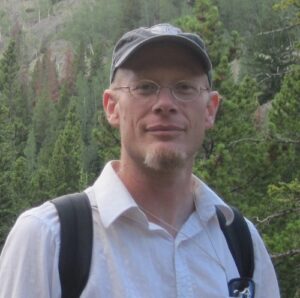 A graduate of Cornell University, JD Stillwater is a science ambassador and an author who writes and speaks about profound insights from natural reality that drive paradigm shifts and cultural awakening. He spoke with us back in April 2020 for Episode 79, The End of Certainty, about his presentation, Seven Candles. In this conversation, he shares his current thoughts on science as a point of common understanding, the origins of humans' propensity for world harm, and the potential course-correcting power of Religious Naturalism.
Co-hosts Wendy Sheridan and Robin Renée are happy to be back after a winter hiatus and catch up at the beginning of the show before offering the day's Random Facts, this time about Al Capone's New Jersey hideout and world record-breaking conga canines. Before the featured interview, Robin and Wendy enter The Blanket Fort to hide from/grapple with grief. In the News: a predicted sudden stratospheric warming event, ways to help those in Turkey and Syria affected by the recent earthquakes, increasing far right tendencies in Bangladesh, Pakistan, and Afghanistan, a bill aiming to stop the teaching of scientific theory in Montana schools, the return of the monarch butterfly, and former President Jimmy Carter's choice to receive hospice care at home at the age of 98. The show comes full circle with a You Got Questions? We Got Answers! question from JD!
Things to do:
To help those in Turkey and Syria in the aftermath of earthquake, donate to the International Federation of Red Cross and Red Crescent Disaster Response Emergency Fund (IFRC.org) or PublicGood.com.
Visit JD Stillwater's website and follow him on social media including Twitter, Instagram, and Mastodon, and TikTok.
Watch JD Stillwater and Darryl Purpose in The Great Turning Roadshow – Kickoff event livestream Thursday, March 2nd, 2023.
Learn more about Religious Naturalism.
Visit the Unitarian Congregation of West Chester, PA on March 19, 2023 at 10am when JD Stillwater will lead the service.
Read The Sacred Depth of Nature by Ursula Goodenough.
Read My Grandmother's Hands by Resmaa Menakem.
Check out the record-breaking conga line of dogs!
Sound engineering by Wendy Sheridan
Show notes by Robin Renée
Fake sponsor messages by Ariel Sheridan
Web hosting by InMotion
Remote recording by SquadCast
Please follow and like us: