Podcast: Play in new window | Download (Duration: 1:42:41 — 188.0MB)
Subscribe: Google Podcasts | Spotify | iHeartRadio | RSS | More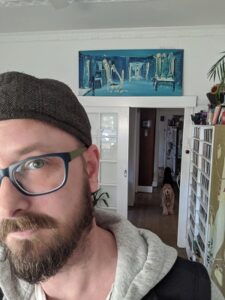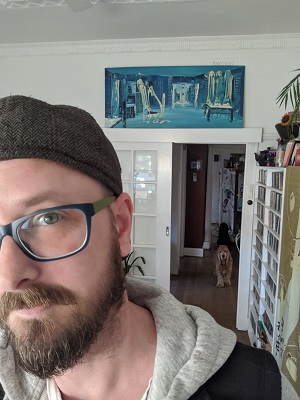 In keeping with this season's theme of DEMOCRACY, The Leftscape revisits special guest Matt Bird from "Down the Rabbit Hole (Episode 98)." Matt talks about his creative background, current projects as a musician and DJ in Melbourne, and gives an overview of politics in Australia and his thoughts on what it takes to be a good world citizen. Originally posted on March 21, 2021, this interview is also a time capsule view of how someone on the other side of the planet experienced "the former guy" as US president.
Before the featured interview rewind, Robin Renée and Wendy Sheridan head to The Blanket Fort to talk about how they continue to care for themselves and others around them as the COVID-19 pandemic begins to enter an endemic phase. Bob Dylan's high school yearbook, the University of Akron, and how "red states" and "blue states" came to be are the focus of the 3 Random Facts of the day. "Forever chemicals," the changing status of the COVID health crisis, the latest from the war in Ukraine, Ron DeSantis's harmful stunt with migrants, and hopeful signs for the climate from the private sector are in the News. In You Got Questions? We Got Answers!, Wendy and Robin guess at what young people think of how older generations have stewarded the world.
Things to do:
Follow Matt Bird on Mixcloud. Listen to his online station, Radio P.V.S.
Learn more about Australian democracy.
Celebrate bisexual+ visibility all month long and look for fun events on and around Bi Visibility Day at bivisibilityday.com.
Sound engineering by Wendy Sheridan
Show notes by Robin Renée
Fake sponsor messages by Ariel Sheridan
Web hosting by InMotion
Remote recording by SquadCast
Please follow and like us: