All the Newsletter We Can Handle
Interviews, Commentary, Culture & Current Events
with co-hosts Wendy Sheridan, Robin Renée, and Mary McGinley
______
Behold the Glory of Househenge!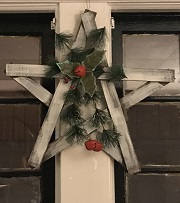 As this most challenging year winds down, it's time for celebration. You are cordially invited to join us for two holiday happenings. The first is Househenge: A Winter Solstice Event. Join us just before dawn on the East Coast on Monday, December 21st for a live video stream of the return of the sun featuring the unusual alignment of Wendy's house and what happens at first light on winter solstice morning. Grab your coffee (PJs welcome) and meet us on Facebook Live or *Zoom. We'll share some music, readings, and conversation to celebrate this annual phenomenon. Don't miss the glory that is Househenge!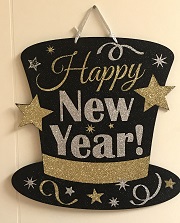 Then on December 29th, we'll take time to relax a little and look forward to a new year. Feel free to bring a snack and your beverage of choice and join us on Facebook Live or *Zoom for A Leftscape New Year Chillout, a fun, relaxed online party. Got a song, reading, gratitude, or game to share? Drop a note in the event invitation to let us know. Come chill out and chat with us!
We wish you very happy holidays, good health, and an easeful, positive 2021.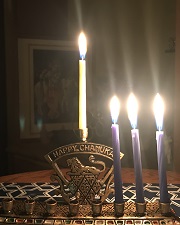 Info and RSVP for
Househenge: A Winter Solstice Event
Monday, December 21st, 7am ESTInfo and RSVP for
A Leftsca
pe New Year Chillout
Tuesday, December 29th, 8pm EST
*RSVP. Let us know if you would like to take part in one or both Zoom calls.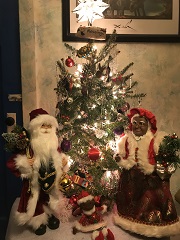 Leftscape Latest
Cognitive Dissonance With Pandora Scooter (Episode 91)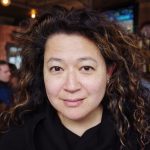 Pandora Scooter is a poet, performer and provocateur. She's an award-winning playwright and spoken word artist. She is the winner of Best Musical with Rachel Felstein for her punk rock, all-female feminist musical, wRETCH. Two of her solo shows, OUTwordly Fabulous and I AM ENOUGH, both focused on helping LGBTQ+ teens, have toured the U.S. She has taught at Mason Gross School of the Arts, Drew University, Rider University, and currently teaches at NYU. In this featured interview from August 2020, Pandora reads from her work-in-progress, Cognitive Dissonance or How to Speak to Woke White People. LISTEN=>
Asexuality. Animaniacs. (Episode 92)
Samantha Poole has been a member of the Asexual Visibility and Education Network (AVEN) since it began in 2002. She was recently credited by members of AVEN as being the first person to coin the now frequently-used terms describing romantic attraction apart from sexual attraction. She defines herself as heteroromantic asexual. Samantha is a psychiatrist with a special interest in the LGBTQ+ population. Listen in to Samantha's conversation with Robin Renée as she shares candidly about her journey toward understanding her asexuality, navigating relationships, and finding community. LISTEN=>
Coming up on the show: Dr. Stephanie Brown, host of the S.O.A.R. podcast (Sisters Overcoming and Rising) on healing and empowerment in the current political climate and more. Then we'll hear from Allison Moon about casual encounters and her new book, Getting It: A Guide to Hot, Healthy Hookups and Shame-Free Sex.
For Patreons Only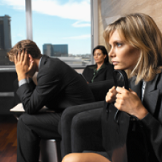 In our latest installment of We Should Be Recording This, we share candidly about our experiences with stage fright before performances, tell some stories about on-stage disasters, and reflect on facing fears. It takes some deep dives in the emotional realm, but is not without its share of laughs!
Please follow and like us: