All the Newsletter We Can Handle
Interviews, Commentary, Culture & Current Events
with co-hosts Wendy Sheridan, Robin Renée, and Mary McGinley
Summer Vacation – Your Chance to Win!
It's time for summer vacation! This year, we're still laying low and won't be traveling or hanging out on the Jersey boardwalks, but we are taking a little break from producing The Leftscape for the month of August. We hope you are taking some enjoyable and restorative time out for yourself, too. If you want to catch up on any of our shows while you do, we are happy to announce another way you can listen. You can now catch The Leftscape on Spotify!
Our time to relax is your time to WIN! We are excited about starting out strong for the autumn season, and patrons really help. Are you a listener who hasn't yet explored our Patreon? Already a patron and have friends who would also love our show? Check us out, spread the word, and the first five people to join us at the Stage Door level ($5/month) will receive the usual perks plus a very limited edition Leftscape pin. Everyone who signs up at any level wins by being part of a community that is deepening and expanding the shape of progressive conversation. Love and thanks to you all!
— Wendy, Robin, & Mary
Leftscape Latest
Black Masculinity & the She-Ra Finale (Episode 84)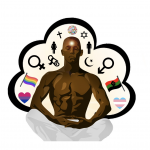 The Redefining Black Masculinity project works to document and express the black masculine identity in all of its facets, with the intention of providing insight and helping to expand the culture through deeper understanding. In this interview, Dillon Carmichael, who hails from Irvington, NJ, shares the family story that helped spark the project, he explains a bit about how black masculinity is traditionally policed, and he talks about what he learned about masculinity and race while attending an all boys' school in Pennsylvania. In the Geekscape segment — It's all about She-Ra and the Princesses of Power with an emphasis on its fifth and final season.  LISTEN =>
The Happiness Paradigm (Episode 85)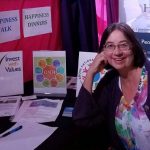 Ginny Sassaman is a co-founder and past president of Gross National Happiness USA. She has a Masters in Mediation and a Certificate in Positive Psychology. Ginny created the Happiness Paradigm as a platform for teaching, writing about, and advocating for greater personal happiness and creating systems change for maximum well-being for all. Since 2013, she has served as a lay preacher in Unitarian Universalist churches on these topics. A book of 16 of these sermons, called Preaching Happiness: Creating a Just and Joyful World, was published in May 2020 by Rootstock Publishing. In this uplifting featured interview, she talks about how factors like childcare, attention to climate, friendship, personal fulfilment, as well as the economy can be taken together to gauge overall societal wellbeing. Listen in for tips on cultivating personal happiness and the creative, grounded optimism needed for effective activism. LISTEN=>
We've got some great interviews in the works. Stay tuned for shows featuring entrepreneurial strategist and Black women's wealth and wellness advocate Lisa Yancey, playwright, poet, performer and provocateur Pandora Scooter, author, speaker, activist, and creator of our humorous "sponsor messages," Tom Limoncelli, and much more.
______
The Personals
Robin Will Perform for Bi Book Awards Reading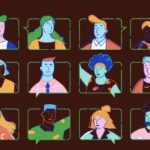 Robin will be a musical performer for the Bisexual Book Awards Virtual Multi-Arts Reading on Saturday, September 26th from 7-9pm. The Bi Writers' Association has all the current info on award winners and confirmed performers. Additional details will be announced. This event is usually held each year in New York City. This time, you can join in from anywhere.
Wendy is Gardening and Boosting Others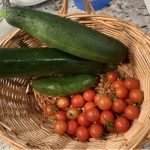 Wendy's green thumb is paying off. She is still loving gardening this season and is enjoying (and sharing) some amazing, fresh vegetables. She is trying to stay out of the worst of the heatwave. Currently, she is focusing on deemphasizing her personal projects to instead lend energy to supporting protests and centering people of color.
______
For Patreons Only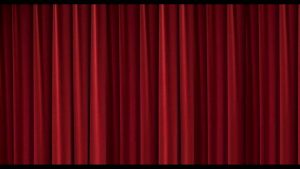 We may not be posting new shows in August, but new Patreon content has just been posted and more is in the works. Look for an artistic offering in August. The recent July 31st post, well… reaches the pelvic floor. You've been warned! 😉
Please follow and like us: