Podcast: Play in new window | Download (Duration: 1:25:16 — 156.1MB)
Subscribe: Google Podcasts | Spotify | iHeartRadio | RSS | More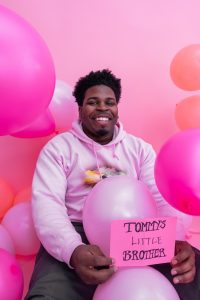 Dillon Carmichael is the founder of Redefining Black Masculinity. The Redefining Black Masculinity project works to document and express the black masculine identity in all of its facets, with the intention of providing insight and helping to expand the culture through deeper understanding. In this interview, Carmichael, who hails from Irvington, NJ, shares the family story that helped spark the project, he explains a bit about how black masculinity is traditionally policed with "no homo" assertions and more, and he talks about what he learned about masculinity and race while attending an all boys' school in Pennsylvania. He discusses his quest to capture not only the struggles, but the joy and happiness of an inclusive black masculine experience through interviews, poetry, dance, and beyond. Carmichael is doing a lot for someone who humbly calls himself, "just a 24-year-old trying to find his way."
The 3 Random Facts that begin the show include New York's law making it legal for women to go topless in public, a tale of Coke and Pepsi, and Robin remembers her father, who passed away 14 years ago to the day this episode first posts. Then in News, Wendy Sheridan, Robin Renée, and Mary McGinley discuss the horrors of Russian bounties for US soldiers, the exciting news about polyamorous domestic partnerships now recognized in Somerville, MA, and proposals for combination online and in-person college classes that has Mary wondering if it's safer to retire. (Post-recording, Wendy wondered if maintaining some in-person classes is a move by the universities to retain their foreign students in the US on student visas since ICE has announced that any college students attending a 100% online school must leave the country.) Robin gives a report on a beach trip, during which social distancing was possible, but the behaviors of some were cause for concern.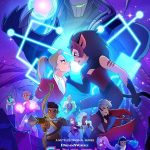 SPOILER ALERT for the Geekscape segment — It's all about She-Ra and the Princesses of Power, with an emphasis on its fifth and final season. Wendy, Mary, and Robin consider the relationships between Scorpia and Catra, Bow and Glimmer, and Catra and Adora, the portrayal of and instrumental role of Entrapta, and the journey to the Heart of Etheria as a metaphor for inner work and possibly environmentalism. They celebrate the overall queerness of the series and the way it advances portrayals of queerness in media. Is She-Ra a playbook for how to fight fascism? Will love save us in the real world?
*Apologies for the sound quality at times during this show. Robin will have a new headset in time for the next episode… Promise!
Things to do:
Follow the Redefining Black Masculinity project on Instagram.
Watch Redefining Black Masculinity videos on YouTube.
Watch She-Ra and the Princesses of Power!
Become a patron of The Leftscape and help mold the shape of progressive conversation.
Sound engineering by Wendy Sheridan
Show notes by Robin Renée
Fake sponsor messages by Thomas Limoncelli
Web hosting by InMotion
Remote recording by SquadCast
Please follow and like us: