Podcast: Play in new window | Download (Duration: 1:13:57 — 135.4MB)
Subscribe: Google Podcasts | Spotify | iHeartRadio | RSS | More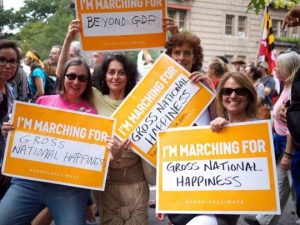 Ginny Sassaman is a co-founder and past president of Gross National Happiness USA. She has a Masters in Mediation and a Certificate in Positive Psychology. Ginny created the Happiness Paradigm as a platform for teaching, writing about, and advocating for greater personal happiness and creating systems change for maximum well-being for all. Since 2013, she has served as a lay preacher in Unitarian Universalist churches on these topics. A book of 16 of these sermons, called Preaching Happiness: Creating a Just and Joyful World, was published in May 2020 by Rootstock Publishing. In this uplifting featured interview, she talks about how factors like childcare, attention to climate, friendship, personal fulfilment, as well as the economy can be taken together to gauge overall societal wellbeing. Listen in for tips on cultivating personal happiness and the creative, grounded optimism needed for effective activism.
Wendy Sheridan, Robin Renée, and Mary McGinley start off the show as usual with 3 Random Facts and the News. Info about tennis scoring, Wendy's weather station, and vending machines vs. sharks bring some levity to offset the harsh news: the killing of the son of Judge Esther Salas, unmarked agents detaining activists in Portland, the CDC's decreasing access to coronavirus information, and the passing of Civil Rights giant, John Lewis. After the interview in the Ikigai segment, the co-hosts vent frustrations about the practical matter of sorting through way too much email and share a few pointers and positive effects of deleting digital clutter.
Things to do: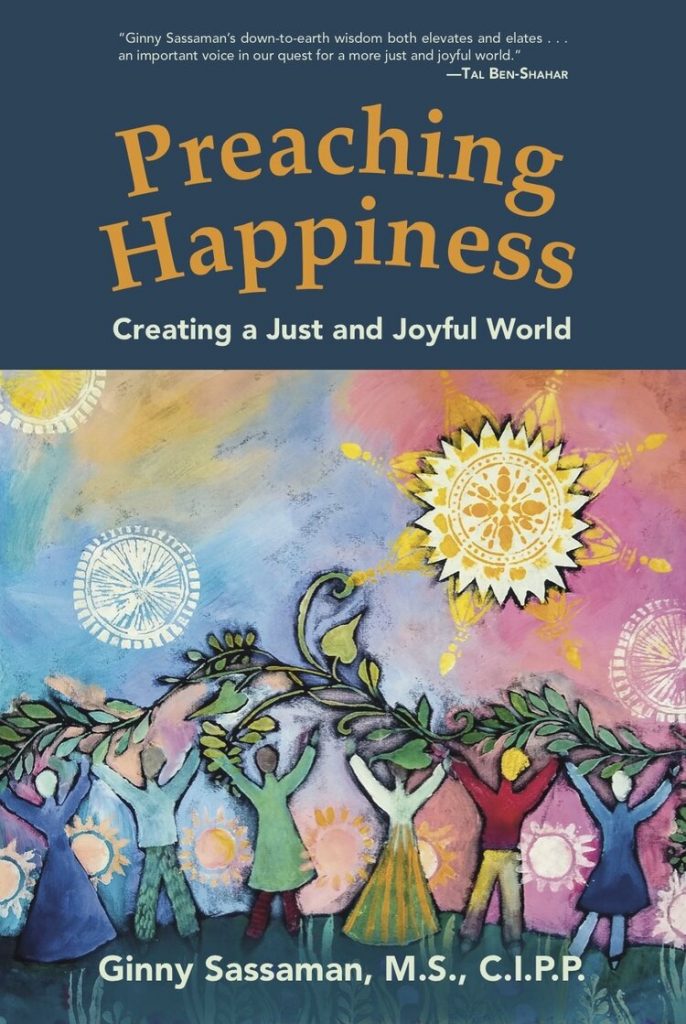 Order Preaching Happiness: Creating a Just and Joyful World from your local independent bookstore.
Contact Ginny Sassaman for information on her classes, workshops, and UU teachings.
Learn more about Gross National Happiness USA. Get involved!
Discover your greatest strengths: VIA Institute on Character
Read Geography of Bliss by Eric Weiner.
Refer to the John Hopkins Coronavirus Resource Center.
Read information on BIPOC and COVID-19 by Jennifer L. Kasten, MD.
Become a patron of The Leftscape! 
Sound engineering by Wendy Sheridan
Show notes by Robin Renée
Fake sponsor messages by Thomas Limoncelli
Web hosting by InMotion
Remote recording by SquadCast
Please follow and like us: