Podcast: Play in new window | Download (Duration: 1:21:55 — 150.0MB)
Subscribe: Google Podcasts | Spotify | RSS | More
Stephanie Sellars on Polyamory and Her Film, Lust Life Love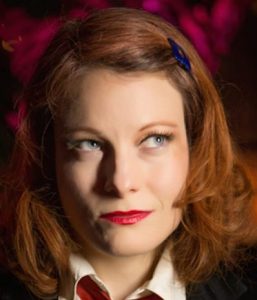 Stephanie Sellars is a New York-based filmmaker, writer, and performer. Her award-winning debut feature film, Lust Life Love, premiered at the Berlin Independent Film Festival and was recently released by 1091 Pictures on worldwide VOD platforms. She has also written, produced, directed, and acted in many award-winning short films, and her jazz album, Girl Who Loves, can be found on Spotify, iTunes and other music platforms. She holds an MFA in film from Columbia University and is finishing her MFA in creative writing at Bennington Writing Seminars. In this featured interview, Stephanie talks about the many hats she wore during the making of Lust Life Love and the real-life navigation of polyamorous relating that inspired the film.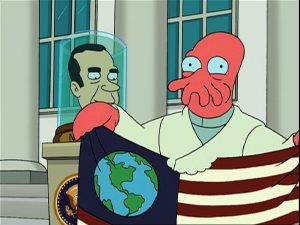 Earlier in the show, co-hosts Robin Renée and Wendy Sheridan venture into The Geekscape to geek out on Futurama Season 5, Episode 4, "A Taste of Freedom." The 3 Random Facts offered this time involve The Beatles on The Ed Sullivan Show, the nature of frogs' eyes, and "dream cheese." The News includes anti-vaccine mandate protests by truckers in Canada, censored Black history and other "controversial" topics in U.S. schools, the Māori party of New Zealand's call for a "divorce" from the crown, athlete complaints at the Winter Olympics in Beijing, another look at the impact of Neil Young and friends' departure from Spotify, and a ridiculous brawl over steak in Bensalem, PA.
 Things to do:
Watch Lust Life Love.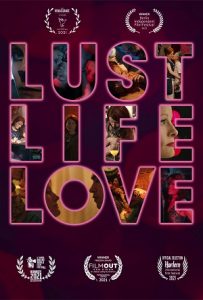 Keep up with Stephanie Sellars on Facebook, Twitter, and Instagram.
Watch Futurama episode, "A Taste of Freedom," on Hulu.
Get tickets for This Space Between Us, a new off-Broadway comedy by Peter Gil-Sheridan (Wendy's nephew!) — Running February 22 – April 2, 2022
Explore the connection between cheese and dreams. You can find some "dream cheese" at Di Bruno Bros.
Send your questions to Wendy and Robin for You Got Questions? We Got Answers!
Watch the melee at Golden Corral.
Sound engineering by Wendy Sheridan
Show notes by Robin Renée
Fake sponsor messages by Ariel Sheridan
Web hosting by InMotion
Remote recording by SquadCast
Please follow and like us: