Podcast: Play in new window | Download (Duration: 1:18:03 — 142.9MB)
Subscribe: Google Podcasts | Spotify | iHeartRadio | RSS | More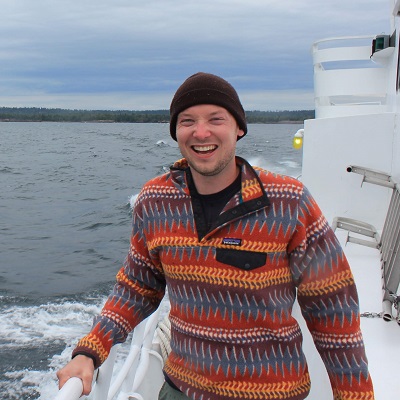 John Leman is a world traveler, outdoor adventurer, and curiosity-driven extrovert who is intent on exploring the depths of the human experience. Formerly a special education teacher, he is currently enrolled in the M.S.Ed. program in Mental Health Counseling and Counselor Education at Indiana University, where he also serves as a Research Coordinator with the Kinsey Institute. While he currently resides in Indiana, he has previously lived in Singapore, upstate New York, and Philadelphia. John tells the story of his deconversion from Evangelical Christianity, flowing through diverse ideas, opening to ongoing self-acceptance, and the importance of approaching all with compassion.
In the Ikigai segment, Wendy discusses how ikigai has been misunderstood and gives a revised introduction to the subtle topic via the five pillars of ikigai. 
Wendy Sheridan and Robin Renée begin the episode with a Rewind from last show's 3 Random Facts – a moose laws update! This show's facts are more seasonal than random. They involve the Statue of Liberty's arrival to the US, pumpkin pie (Thanks, Emma, at Plate Less Ordinary!), and a month Shakespeare never mentioned. In the News: the October 2nd Women's Marches held in Washington, DC and around the US, the Biden administration's Department of Homeland Security new border priorities, the Pandora Papers, and the importance of upcoming elections. At the end of the show, Robin and Wendy respond to a listener question about cartoons and music.
Things to do:
Check to make sure you are registered to vote! Vote.org
Tell us about your experiences with cultural diversity and interfaith dialogue.
Read books by Ken Mogi on ikigai and more.
Listen to "Decoding the Pandora Papers" on Pod Save the World.
Drunk moose can really be an issue! Read the story of Buzzwinkle in the Anchorage Daily News.
Revisit "Daniel Kaye: Making Life Better (Episode 105)."
Watch videos for our favorite cartoon characters' favorite '80s songs!
Katrina & The Waves – Walking on Sunshine (Official Video)
Joan Jett & The Blackhearts "Bad Reputation" – Official Music Video (1983)
Sound engineering by Wendy Sheridan
Show notes by Robin Renée
Fake sponsor messages by Ariel Sheridan
Web hosting by InMotion
Remote recording by SquadCast
Please follow and like us: