Podcast: Play in new window | Download (Duration: 1:29:12 — 163.3MB)
Subscribe: Google Podcasts | Spotify | iHeartRadio | RSS | More
After a short summer hiatus, The Leftscape is back with a new theme for the second half of 2021. This is the season of ACCEPTANCE. What does acceptance mean to you? When is it passive and when is it powerful? What things ought we accept? What must we never accept? Let's see how this theme weaves in and out of the conversations through the rest of the year. The first featured guest of the season is Daniel Kaye.
Daniel Kaye has been a writer and artist for over 25 years, working as a journalist, editor, columnist, editorial cartoonist, and book illustrator. He is the creator of the comic strip, MILO K., hermit crab. His most recent book, with text by Rabbi Howard Bogot, is Never Tell a Hermit Crab We Can't Repair the World. Daniel is also the Director of Life Enrichment and Community Engagement at a Life Plan Community in the Philadelphia area. He shares openly about dealing with anxiety and depression and the many ways he works toward making life better for himself and others.
Earlier in this episode: The exploration of Ikigai continues. This time, co-hosts Wendy Sheridan and Robin Renée focus on the plusses and minuses of monetizing what they most enjoy doing. In the news, the Tunisian government has been dismissed by the president, Joe Biden authorizes funds to help evacuate Afghani interpreters as the U.S. leaves the 20-year war, attempts to stifle discussions of racism in schools abound, and a queer valedictorian in South Jersey gets rudely cut off, then completes his moving speech. Oh, and a guy spent some time trapped in the mouth of a whale. Robin and Wendy get things started with 3 Random Facts about B1 cells, The Final Concert, and the origins of the pop out cake. At the end of the show is the new mini-segment, You Got Questions? We Got Answers!, Robin responds to "Is Guardians of the Galaxy yacht rock?"
Things to do: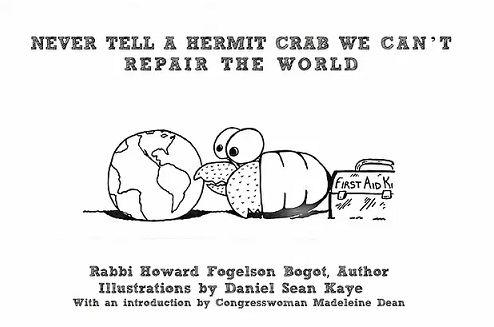 Learn more about the work of Daniel Kaye and order his books. All proceeds go to charity.
Check out MILO K., hermit crab on webtoons.com.
Watch Cells at Work! on Netflix.
Consult the Yachtski scale at yachtornyacht.com.
Watch Bryce Dershem deliver his inspiring valedictorian address:
You Got Questions? Send 'em to insight@leftscape.com. We Got Answers!
Sound engineering by Wendy Sheridan
Show notes by Robin Renée
Fake sponsor messages by Ariel Sheridan
Web hosting by InMotion
Remote recording by SquadCast
Please follow and like us: