Podcast: Play in new window | Download (Duration: 1:28:25 — 161.9MB)
Subscribe: Google Podcasts | Spotify | iHeartRadio | RSS | More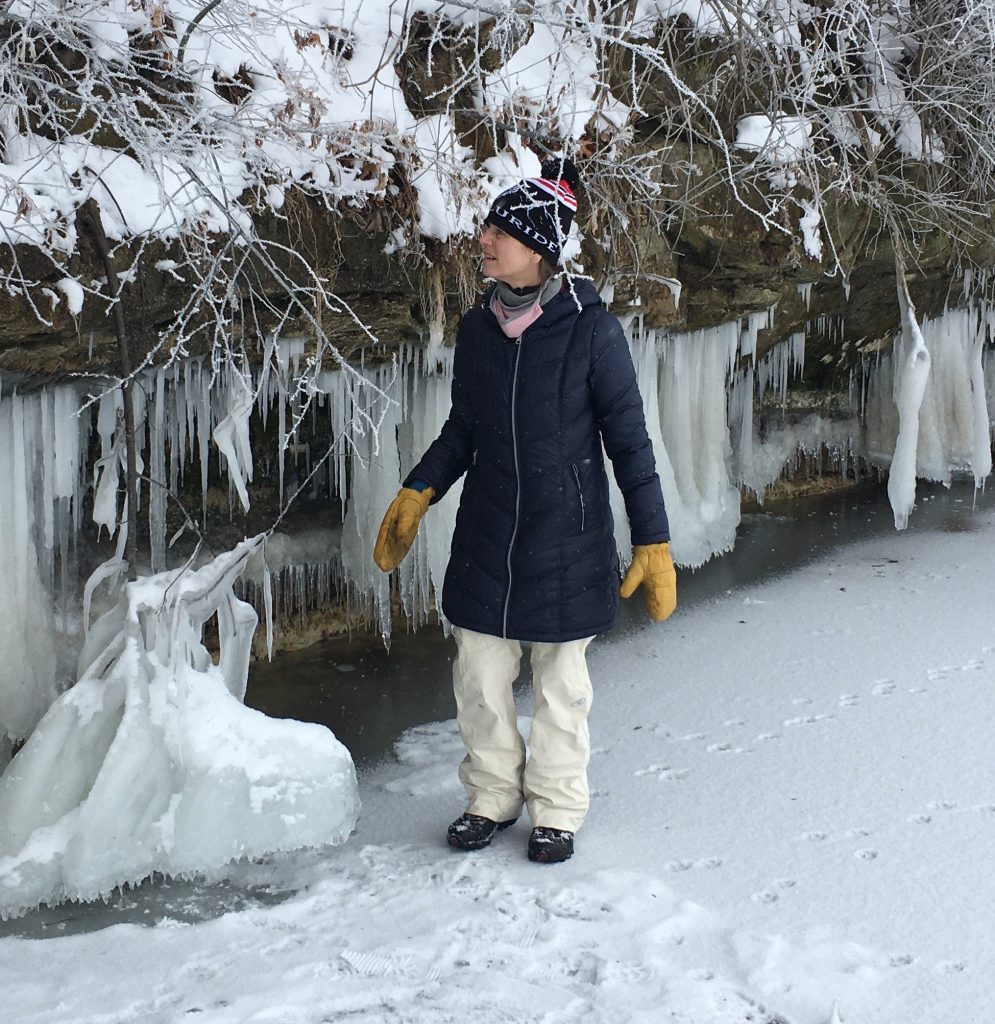 Beth Anne Yeager is recovering from practicing law, and is now seeking wisdom through studying Ecopsychology, training in Somatic Experiencing, and practicing and teaching yoga and meditation. Her passion is Nature, dancing in the snow, and loving all things wild. In the featured interview, she interweaves the desperate seriousness of climate change with American exceptionalism, white supremacy, and denial, as well as our human potential to mitigate the damage with prosocial behaviors, empathy, and learning from other species with which we share the planet.
Co-hosts Wendy Sheridan and Robin Renée start off the show with a "water is dangerous" Rewind, then report 3 Random Facts involving unisex baby names, Kenny Loggins' wedding, and the mammals who menopause. In the News: US troops' departure from Afghanistan after nearly 20 years, the terrible new anti-abortion law in Texas, and something positive: Happy Bisexual Visibility Month! In Why Is This Awesome? Wendy talks about the joy of gardening in The Garden State.
Things to do:
Read books referenced by Beth Anne Yeager:
Get back to activism with Crooked Media's No Off Years.
Attend a Women's March on October 2, 2021 to defend reproductive rights.
Support Planned Parenthood and the National Network of Abortion Funds.
Enjoy some essential yacht rock. 🙂
Sound engineering by Wendy Sheridan
Show notes by Robin Renée
Fake sponsor messages by Ariel Sheridan
Web hosting by InMotion
Remote recording by SquadCast
Please follow and like us: