Podcast: Play in new window | Download (Duration: 1:25:47 — 157.1MB)
Subscribe: Google Podcasts | Spotify | iHeartRadio | RSS | More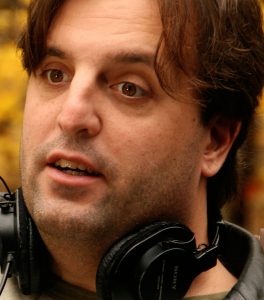 Kyle Schickner is a writer, director, filmmaker, and activist. He is the driving force behind Fencesitter Films, a film company that focuses on telling stories about people of color, women, and BLGTQ communities. Kyle's latest film is A White Man Walks Into a Barbershop, a documentary of his cross country road trip focused on having down-to-earth conversations about race and racism. In the featured interview, Kyle speaks with co-hosts Wendy Sheridan and Robin Renée about his journey through Washington, DC, Minneapolis, Los Angeles, and other towns and cities across the US. He shares what he learned and why white liberals need to see this film, however uncomfortable it may be.
Wendy and Robin check in at the top of the show; Wendy's gives a rundown on what it was like to be a poll worker for the first time for the recent NJ state elections. In the news, COVID-19 rates increase in Europe, the Kyle Rittenhouse trial draws to a close and weapons charges are dropped, Biden signs the Infrastructure bill, Steve Bannon turns himself in, and anti-vaccine protesters in New Zealand have been told by a Māori tribe to stop using the "ka mate" haka. This episode's random facts involve The Gap Band, Ronan the sea lion, and a 3-in-1 fact about things that happened on November 17th. In Why Is This Awesome?, Robin gushes about Spanish Model, the new Spanish language take on Elvis Costello's 1978 release, This Year's Model.
Things to do:
Learn more about Kyle Schickner's work on the Fencesitter Film website.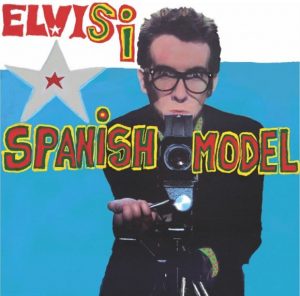 Keep up with Kyle and his work on Instagram and Twitter.
Watch the A White Man Walks Into a Barbershop trailer.
Get Elvis Costello's Spanish Model.
Attend Philcon, November 19-21, 2021, Cherry Hill, NJ. Check out Wendy's merch table!
Listen back to Episode 108, "As I Fell In Love With The World," featuring Beth Anne Yeager.
Chill out with Yacht Rock Miami.
Boogie to Ronan the sea lion's favorite song!
Sound engineering by Wendy Sheridan
Show notes by Robin Renée
Fake sponsor messages by Ariel Sheridan
Web hosting by InMotion
Remote recording by SquadCast
Please follow and like us: