Podcast: Play in new window | Download (Duration: 1:11:06 — 95.4MB)
Subscribe: Google Podcasts | Spotify | iHeartRadio | RSS | More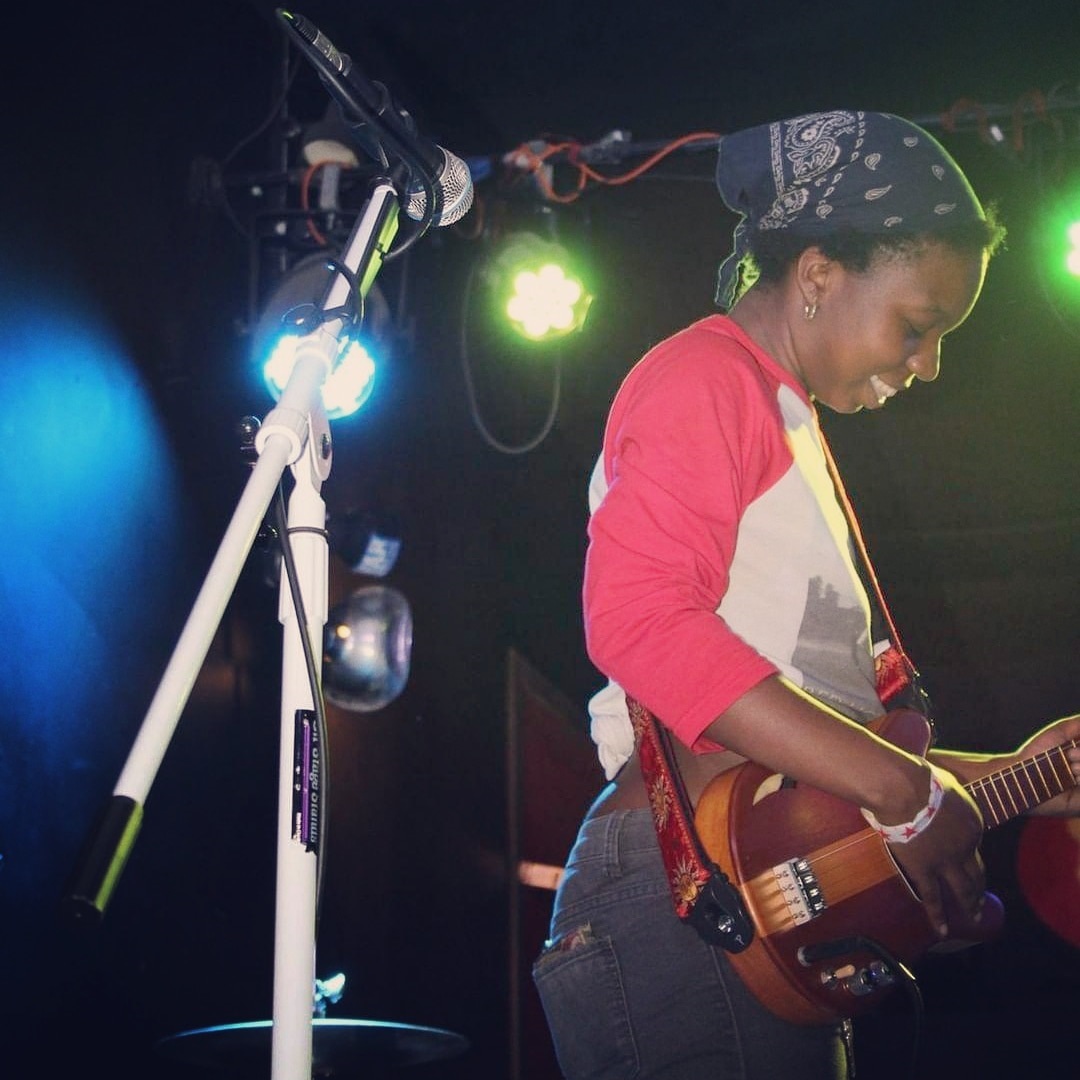 Erin Dillard, better known in musical circles as emospacebird, moved to Philadelphia last March from Columbia, MO on a wing and a prayer (and with a cold). After a nap and a cheesesteak, she set out on a path of musical and cultural discovery. The youngest of eight siblings in a solidly musical family, emospacebird's atmospheric voice blends with electric ukulele, looping technology, and other instruments to express about love, loss, world events, and to record moments in time. In this interview, emospacebird talks about the origins of her enigmatic moniker, the necessity of music in her life, and finally feeling proud to be a black woman. Listen in to this conversation with this artist whose star is on the rise.
All the News We Can Handle in this episode centers on the torrent of info coming out on Donald Trump's phone call with the president of Ukraine, Volodymyr Zelensky. Wendy Sheridan, Mary McGinley, and Robin Renée, discuss the legal ramifications of the content of the call transcript, questions about the safety of the whistleblower, and the shifting opinions on impeachment. Some hopeful news comes in the form of research that quantifies the reforestation needed to stop the climate crisis. In The Blanket Fort, the co-hosts reflect on their experiences with Impostor Syndrome and how to combat it.
What are this week's reasons to celebrate? It's National Work at Home Week and Fire Prevention Week. Days to celebrate include Stop Bullying Day and Moldy Cheese Day (October 9th), World Mental Health Day (October 10th), National Coming Out Day (October 11th), I Love Yarn Day, Freethought Day, and Chess Day (October 12th), National No Bra Day (October 13th), Native American Day/Indigenous Peoples' Day/Columbus Day (October 14th), and National Grouch Day (October 15th). The birthday people of the week include John Lennon, Jackson Browne, Alana Phelan, Mario Lopez, David Lee Roth, Cardi B, Eleanor Roosevelt, Alexandria Ocasio-Cortez, Doc Coyle, and Usher.
Things to do:
Check out emospacebird on Instagram and Facebook
Listen to emospacebird  on SoundCloud
Download emospacebird music on Bandcamp
Keep up with Wendy Sheridan's INKTOBER creations
Buy political postcards and other cool stuff in Wendy's Etsy store!
Explore the DIY Philly! musician's network
Learn more about Impostor Syndrome
Watch emospacebird on YouTube
httpss://www.youtube.com/watch?v=enXk8j4OecE
Please follow and like us: