Podcast: Play in new window | Download (Duration: 1:03:13 — 77.8MB)
Subscribe: Google Podcasts | Spotify | iHeartRadio | RSS | More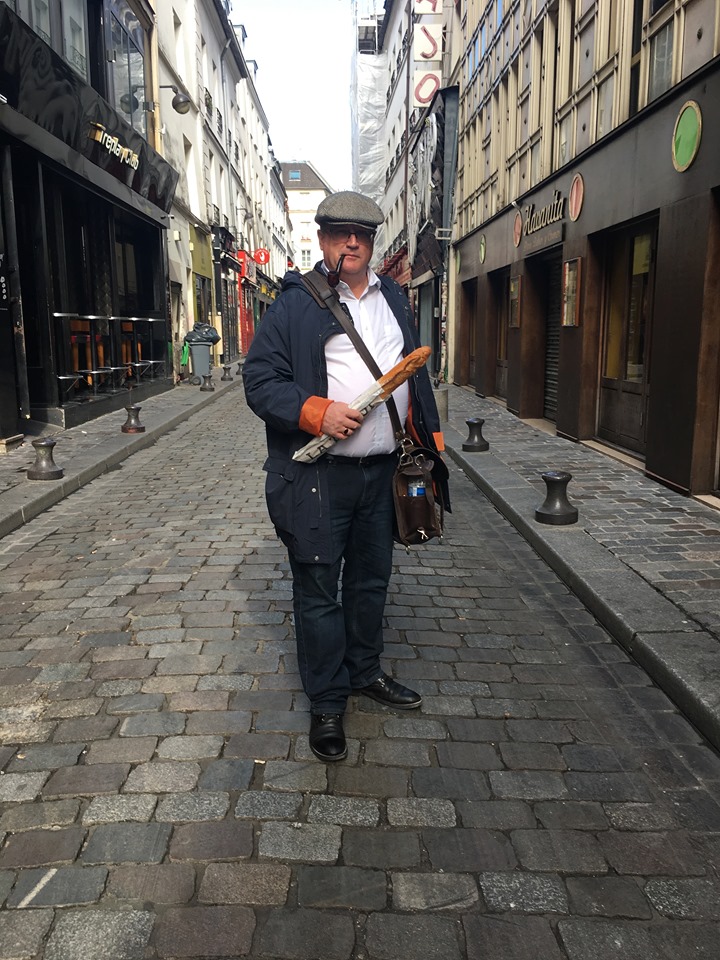 Bill Lutz has worked in state, local, and county-level government, has taught subjects including rhetoric and argument, and served on the Gilmore Commission in the aftermath of 9/11 to develop counterterrorism measures. He took notice when a conference claiming to be dedicated to combating racism, violence, and authoritarianism scheduled to take place in Pitman, NJ listed a host of far-right speakers on their schedule. In a conversation with Robin Renée, he tells the story of the groundswell of protest against the event that caused its first venue to cancel, shares his understanding of how hate groups arise, and gives his thoughts on countering the far right with repairing systemic issues and creative, non-violent protest.
On a much lighter note, in the Why is This Awesome segment, Mary McGinley tells us about the Shakespeare-inspired Scotland, PA. In All the News We Can Handle, Wendy Sheridan finds hope in the impressive and moving Climate Strike, the fallout from the Whistleblower complaint about Trump's call to Ukraine continues to grow wildly, and "Stairway to Heaven" is back in court for possible copyright infringement.
October gives us may reasons to celebrate including LGBT History Month, Adopt a Shelter Dog Month, World Menopause Month, Self-Promotion Month, and Bat Appreciation Month. It is also the month for Domestic Violence Awareness, Family Sexuality Education, Toilet Tank Repair, Squirrel Awareness, and Sarcastic Awareness (Yeah, right.). This week is Mental Illness Awareness Week, Spinning and Weaving Week, and World Space Week (October 4th – 10th).
Days to celebrate include Name Your Car Day (October 2nd), Vodka Day (October 4th), and Plus Size Appreciation Day (October 6th). Special birthday wishes go to Alan Semok, The Dummy Doctor (and Mary's husband!) on October 2nd. Other birthday shout-outs this week go to Sting, Gwen Stefani, India.Arie, A$AP Rocky, Russell Simmons, Neil DeGrasse Tyson, Thom Yorke, Jesse Jackson, and others.
Things to do:
Read and listen to "Changing minds or spreading hate? Controversial event puts South Jersey town on edge" from WHYY
Support South Jersey activists, Cooper River Indivisible
In honor of Self-Promotion Month…
Buy stuff from Wendy's Etsy shop! wendycardz
Download Robin's music! Robin Renée Music
See Scotland, PA at the Roundabout Theatre in New York City
Listen to this "Stairway to Heaven" vs "Taurus" comparison:
httpss://www.youtube.com/watch?v=deVNnnuf24w
Please follow and like us: