Podcast: Play in new window | Download (Duration: 1:27:54 — 160.9MB)
Subscribe: Google Podcasts | Spotify | iHeartRadio | RSS | More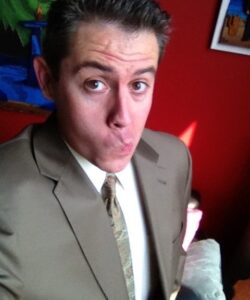 David M. Higgins is a Senior Editor for the Los Angeles Review of Books, and they are the Chair of the English Department at Inver Hills College in Minnesota, where they teach classes on science fiction, graphic novels, and American literature. They are the author of Reverse Colonization: Science Fiction, Imperial Fantasy, and Alt-Victimhood, which won the 2021 Science Fiction Research Association Book Award. Leftscape co-hosts  Wendy Sheridan and Robin Renée have a lively discussion with Higgins on the meaning of reactionary victimhood, how it is enabled by reverse colonization fantasy by many on the political right, takes on current science fiction writing and television series, and more.
Before the featured interview, Wendy geeks out about Star Trek: Lower Decks in The Geekscape segment. After a post-Thanksgiving check-in at the top of the show, Robin and Wendy's requisite 3 Random Facts tip the hat to "the father of theatrical jazz dance," competitive art in the Olympics, and the movements of sperm cells. In this edition of All the News We Can Handle: Merriam-Webster's 2022 word of the year, the high count of US mass shootings, the Senate vote on the Respect for Marriage Act, the recent state election in Victoria, Australia, the first potential payment of reparations in Barbados, and one of the planet's most massive creatures, Patagotitan mayorum. 
This is the last show of the season of DEMOCRACY! At the end of the episode, Robin and Wendy share some reflections, think of a few holiday plans for listeners to keep an eye out for, and wish everyone HAPPY HOLIDAYS and a great start to 2023.
Things to do: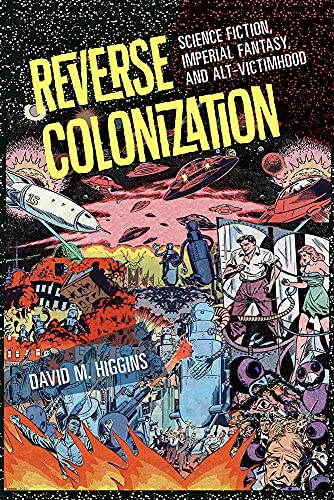 Read Reverse Colonization: Science Fiction, Imperial Fantasy, and Alt-Victimhood by David M. Higgins.
Follow David M. Higgins on Facebook and read their articles for the Los Angeles Review of Books.
Watch Star Trek: Lower Decks.
Explore the work of N. K. Jemisin and Joy Sanchez-Taylor.
Play Coyote & Crow.
Listen to We Should Be Recording This on The Leftscape's Patreon.
Sound engineering by Wendy Sheridan
Show notes by Robin Renée
Fake sponsor messages by Ariel Sheridan
Web hosting by InMotion
Remote recording by SquadCast
Please follow and like us: