Podcast: Play in new window | Download (Duration: 1:15:59 — 139.1MB)
Subscribe: Google Podcasts | Spotify | iHeartRadio | RSS | More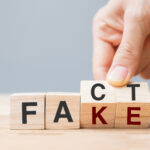 Co-hosts Wendy Sheridan and Robin Renée take a look at a growing issue since the Supreme Court overturned Roe v. Wade this past June — a movement to make access to birth control the next to go. Sparked by a recent article from the UC Berkeley Human Rights Center, they look at the lack of information, purposeful disinformation, religious fervor, and social media efforts merging to form this latest threat to choices and autonomy. Wendy gives an apparently much-needed 101 on the menstrual cycle and reminds everyone about the importance of reproductive health. Robin reminds listeners to help guide those you know who may be going down a path of lies and incorrect info. VOTE to keep future bans at bay!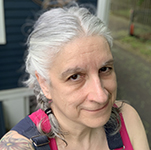 Before the main topic discussion, Robin interviews Wendy in The Artscape about her current visual art and the upcoming shows where you can view and buy her work. She has been busy painting in watercolor and acrylics, drawing cats for greeting cards, and developing a signature style. Catch her upcoming art shows if you can (info below).
In the News, Bolsonaro loses to Lula da Silva in Brazil, the U.S. Supreme Court hears oral arguments in cases against the University of North Carolina and Harvard University regarding race-conscious admissions, "poll watchers" appear at ballot drop boxes, Liz Truss is replaced by new Prime Minister Rishi Sunak in the UK after having spent only 4.1 Scaramuccis in office, Paul Pelosi is recovering after a politically-motivated attack, and Dead Kennedys drummer, D.H. Peligro passes away suddenly at his home in Los Angeles. In You Got Questions? We Got Answers!, Robin and Wendy respond to a quote sent in by a listener on Americans' potential receptivity to dictatorship. The 3 Random Facts that kick off the show involve the 340th most popular name in the U.S., the very first Pokémon, and an animal that has 2,500 teeth.
Things to do:
VOTE on or before Tuesday, November 8th!
Know Your Rights! – Voter Intimidation
See and buy Wendy Sheridan's art at:
The Rahway Craft & Art Fair
Saturday, November 5th, 11am – 5pm, Free Admission
275 East Milton Ave, Rahway, NJ
Philcon 2022 – Philadelphia Science Fiction Convention
Friday – Sunday, November 18th – 20th
Doubletree by Hilton, Cherry Hill, NJ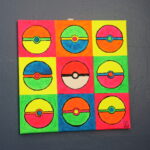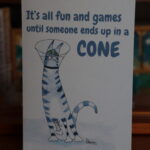 Join The Leftscape on Patreon beginning at $1/month! Check out the latest conversation on red, yellow, and green flags in relationships and friendships.
Try The Sloganator!
Watch The Janes trailer:
Listen to Stick Men:
Sound engineering by Wendy Sheridan
Show notes by Robin Renée
Fake sponsor messages by Ariel Sheridan
Web hosting by InMotion
Remote recording by SquadCast
Please follow and like us: