Podcast: Play in new window | Download (Duration: 1:40:16 — 183.6MB)
Subscribe: Google Podcasts | Spotify | iHeartRadio | RSS | More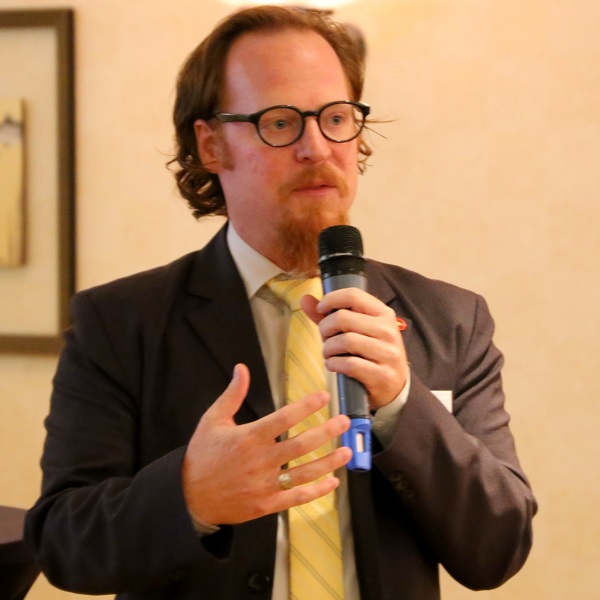 Kurt Esslinger is assigned by the Presbyterian Church USA to work with an ecumenical council of churches in Korea to help with their campaign for peace on the Korean Peninsula. Having grown up in Texas, he has been living in Korea for the last 10 years. Since middle school he has been wrestling with what it means to identify as a Christian while also identifying as left-wing ("jwa-pa" in Korean). In this interview, he explains the basics of the conflicts between North and South Korea, what led to them, and his understanding of the current situation. Be ready for some perspectives you may have never heard before.
This is part one of this in-depth conversation. Listen in now and look out for the next episode, too.
Earlier in the show, co-hosts Robin Renée and Wendy Sheridan wish those who celebrate a happy Beltane. They share the requisite Random Facts, this time about the former president of Turkmenistan and that seafaring cereal monger, Cap'n Crunch. "All the News We Can Handle" includes the same-day pink slips for Tucker Carlson and Don Lemon, increasing fighting and evacuations in Sudan, Paris protests on International Workers Day, Jack Dorsey's Twitter alternative, Bluesky, new advancements in plastic recycling, and Uber's intriguing lost and found index. Just before the featured interview, Wendy and Robin spend some time in The Blanket Fort contemplating experiences of coming out. In You Got Questions? We Got Answers!, the question of the day is "Would you rather hear the good news or the bad news first?"
Things to do:
Sign the Korea Peace Appeal.
Read The Path to Peace.
Watch "The Danger of a Single Story" TED Talk:
Listen to "Invited In (Episode 137)."
See how much has changed by the 31st century.
Featured image: A demonstration outside the US Capitol after a drive from Los Angeles to Washington, DC for the NCCK Korea Peace Treaty Campaign, 7/28/2016
Sound engineering by Wendy Sheridan
Show notes by Robin Renée
Fake sponsor messages by Ariel Sheridan
Web hosting by InMotion
Remote recording by SquadCast
Please follow and like us: