Podcast: Play in new window | Download (Duration: 1:23:27 — 152.8MB)
Subscribe: Google Podcasts | Spotify | iHeartRadio | RSS | More
This episode is a bit… different. Co-hosts Wendy Sheridan and Robin Renée are celebrating 4/20, so aside from the pre-recorded interview, the banter is a bit loosey-goosey. Join in on the fun in whatever way you choose!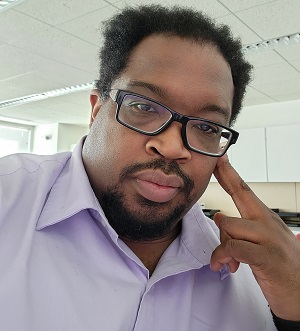 Featured guest Malcolm Underwood describes himself as "born in the south, forged in the north and sharpened by the road and the world." He is doing what he can to help make his little corner a safer place for everyone. One of his dwelling places is in the world of BDSM (bondage and domination, sadism and masochism). BDSM is often misunderstood and is frequently seen only through a scope of toxic sexuality. Malcolm has a lot of information to share about healthy BDSM as a category of exploration. Unlike the myths many have heard, it offers a place were people can come to find freedom of expression unlike anything available in day-to-day life. Listen and learn from this informative, grounded conversation.
Earlier in the show, the 3 Random Facts segment morphs into 3 Weed Facts and the News is definitely News Lite. The Geekscape slides into The Blanket Fort. Later in You Got Questions? We Got Answers! Robin and Wendy tackle 420-friendly topics such as "Is cereal soup?" and "Isn't a hot dog just an American taco?"
Things to do:
Follow Malcolm Underwood on Twitter and on Instagram.
Check out FetLife and scope out a local munch.
Play Absurdle.
Find out where to buy weed legally in New Jersey beginning 4/21/2022.
Sound engineering by Wendy Sheridan
Show notes by Robin Renée
Fake sponsor messages by Ariel Sheridan
Web hosting by InMotion
Remote recording by SquadCast
Please follow and like us: