Podcast: Play in new window | Download (Duration: 1:00:47 — 111.3MB)
Subscribe: Google Podcasts | Spotify | iHeartRadio | RSS | More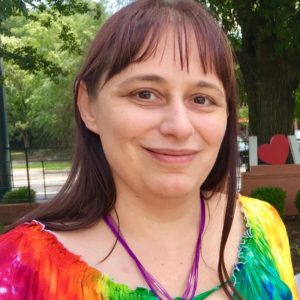 Anne Sabagh is a life coach in Fairfax, VA with a special calling. Though she works with all types of clients, she has particular insight into working with Highly Sensitive People. Highly Sensitive People experience sound, light, crowds, or other stimuli more intensely than others, and so have a need to navigate the world with a bit more intention. Anne took some time out last week to speak with Robin Renée about what it is to be HSP and ways it may bear similarities to introversion or being on the autism spectrum. As an HSP herself, Anne shared some tips about how she has learned to thrive and her journey into life coaching to help others.
At the top of the show, Mary McGinley, Wendy Sheridan, and Robin Renée greet December and talk about the month in acknowledgments. Some seem intuitive for the time of year such as Drunk & Drugged Driving Prevention Month, Safe Toys and Gifts Month, Winter Squash Month, and Recipe Greetings for the Holidays Week. Watermelon Month seems out of season. Bathtub Party Day and International Ninja Day sound like a blast. AIDS Awareness is of utmost importance.
Birthday shouts go out to Walt Disney, JJ Cale, Otto Preminger, Little Richard, John Resnik, Jim Messina, Margaret Cho, and others. The week in news includes worrisome news in the government report on climate change, hopeful news for those with peanut allergies, and some very silly news about political pajamas. Later, Wendy talks about the startling performance/art installation, Romantic Songs of the Patriarchy. All discuss other "great songs with terrible messages."
Things to do:
Visit Anne Sabagh's website: Free to be HSP. See what she shares on her Facebook page.
Read about Same-Sex Marriage Laws in the UK.
Read "Why 'Carousel' was a problem before #MeToo."
Check out these great songs (and feel free to discuss and debate their terrible messages!):
Here's the updated version!
Please follow and like us: