Podcast: Play in new window | Download (Duration: 1:19:59 — 146.5MB)
Subscribe: Google Podcasts | Spotify | iHeartRadio | RSS | More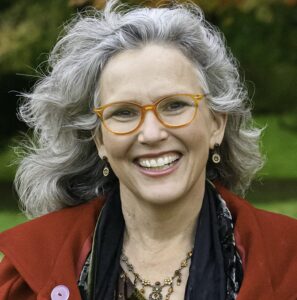 Tanya Shaffer is an award-winning playwright and author of the acclaimed travel memoir, Somebody's Heart is Burning: A Woman Wanderer in Africa. Her stories and essays have appeared on Salon.com and in more than a dozen anthologies. She blogs on a range of topics, from parenting to Buddhism to creativity to travel, and hosts the podcast Off-Leash Arts: Conversations on Creativity. Currently based in Ann Arbor, Michigan, she leads writing workshops in a practice she calls Off-Leash Writing. Shaffer reads from a recent essay on women and aging and shares wisdom on freeing the writer within.
Before the featured interview, Robin Renée and Wendy Sheridan get into Wordle and related word games they really like in the Why Is This Awesome? segment. In the News: Supreme Court nominee Ketanji Brown Jackson's nomination hearing, new Daylight Saving Time legislation, the ongoing invasion of Ukraine by Russian forces, the crafting of the January 6 narrative, US declaration of genocide against the Rohingya by the Myanmar army, and a remarkable long lost sheep. You can learn about the oldest known koi, pink noise, and one more fascinating thing about glitter in 3 Random Facts. A holiday dinner question is on the table for You Got Questions? We Got Answers! at the end of the show.
Things to do:
Follow Tanya Shaffer's blog and podcast, Off-Leash Arts.
Like and follow Tanya on Facebook, Twitter, and Instagram.
Donate humanitarian aid, volunteer your time, and/or make a donation to SOS UA to help Ukrainians live through the war.
Read Somebody's Heart is Burning: A Woman Wanderer in Africa.
Play Wordle!
Sound engineering by Wendy Sheridan
Show notes by Robin Renée
Fake sponsor messages by Ariel Sheridan
Web hosting by InMotion
Remote recording by SquadCast
Please follow and like us: