Podcast: Play in new window | Download (Duration: 46:42 — 85.5MB)
Subscribe: Google Podcasts | Spotify | iHeartRadio | RSS | More
Joy is a choice and touch is essential. These are central tenets for Edie Weinstein, author, speaker, columnist, medical social worker, certified Cuddle Party facilitator, and Laughter Yoga coach. Edie has written for HuffPost, Elephant Journal, Wisdom Magazine, The Good Men Project, Beliefnet.com, and more, and is the author of The Bliss Mistress Guide to Transforming the Ordinary into the Extraordinary. She speaks with Robin Renée on this episode about her journey as a touch educator who points the way toward healing in a world in which many people grew up in families where touch was nonexistent, limited, or in some way coercive. Offering Free Hugs across Ireland, creating a "wall of love" in Pennsylvania between protesters and a story time event featuring drag queen Annie Christ, and co-facilitating a 400+ person Cuddle Party in the Washington, DC area are among the love and life-affirming adventures she describes.
In News, Wendy Sheridan tells us about the Supreme Court's stay of Louisiana's anti-abortion law and all discuss the complicated tale of Jeff Bezos' extortion claim against The National Enquirer and its potential legal and political fallout. Also in this episode, Mary McGinley reveals her lonely sock problems, we celebrate World Day of Social Justice (February 20th), A Day Without News (February 22nd), National Tell a Fairy Tale Day (February 26th), and there is a strange detour into talk of Bigfoot and dinosaur porn and gay niche erotica writer Chuck Tingle (Don't ask… Just listen!). This week, we recognize the birthdays of Walter Becker of Steely Dan, Nina Simone, Julius "Dr. J" Earving, Crocodile Hunter Steve Irwin, Steve Jobs, George Harrison, Erykah Badu, Tony Randall, and Johnny Cash.
Things to do: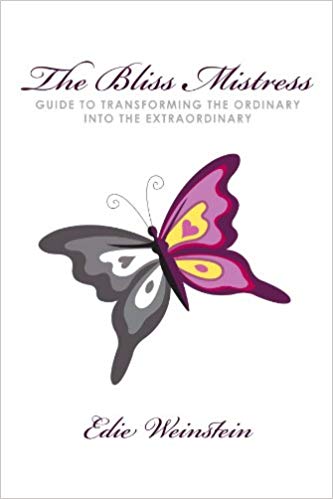 Visit Edie Weinstein online at her website, opti-mystical.com, and on Facebook.
Read The Bliss Mistress Guide to Transforming the Ordinary into the Extraordinary.
Find a Cuddle Party near you. Cuddle Party is a workshop created by Marcia Baczynski and Reid Mihalko centered around communication, boundary-setting, and safe, nurturing, nonsexual touch by consent.
Learn about Laughter Yoga.
At some point, every medical professional will be a patient. Contact Edie Weinstein about her upcoming class, "The Other End of the Stethoscope: Listening to the Heart in Our Care," that will be offered anywhere medical professionals work or are trained.
Wendy proudly embraces the term "Social Justice Warrior:"
Please follow and like us: