Podcast: Play in new window | Download (Duration: 1:05:22 — 94.6MB)
Subscribe: Google Podcasts | Spotify | iHeartRadio | RSS | More
Laura Peters on Finding our Political Voices and Loving our Genders Out Loud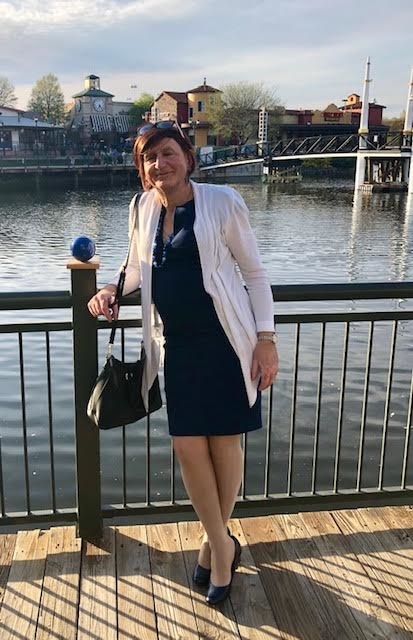 Laura Peters is the Maryland Legislative Coordinator for Amnesty International. She has worked in politics and education for most of her career, first as a counsel to an education subcommittee for the U.S. House of Representatives and then as a political appointee for the Clinton administration. Listen to her conversation with Robin Renée on creating a more welcoming environment for immigrants, small acts that can make a big positive impact, and the importance of giving back. Laura then shares candidly about her journey of cross-dressing, coming to embrace her gender identity, and finding the joys of living in full self-expression.
In podcast news, the Leftscape Patreon page is official today! Robin and Wendy Sheridan also discuss other news items including Jane Fonda's recent arrests, prisoners released in Oklahoma, closed-door impeachment hearing transcripts, and how we can look forward to Mueller Memos for years to come. In The Blanket Fort, Robin feels renewed at the beginning of the Pagan New Year. Wendy isn't there yet, but is trying her best to make time to get to the self-care on her to-do list. Both share trials, triumphs, and small tips for health and balance along with a few laughs.
Reasons to celebrate this week: World Kindness Day (November 13), World Diabetes Day and National Pickle Day (November 14th), America Recycles Day and National Clean Out Your Fridge Day (November 15th), International Day of Tolerance (November 16th), National Take a Hike Day and Homemade Bread Day (November 17th), World Toilet Day and National Princess Day (November 18th), International Men's Day and National Play Monopoly Day (November 19th). Birthdays celebrations are in order for Jimmy Kimmel, Whoopi Goldberg, Rev. Run, Claude Monet, Georgia O'Keeffe, Lisa Bonet, Danny DeVito, RuPaul, Martin Scorsese, Kirk Hammett, Indira Gandhi, and last but not least, Mickey Mouse.
Things to do:
Visit Laura Peters' website or contact her on Facebook about Gender Life Coaching
Read "Time for the Media to Help Change the Xenophobic Border Narrative," an article for Amnesty International by Laura Peters
Help end poverty with A Wider Circle
Please support us as a patron and spread the word!
Do you have reflections or advice on self-care and finding balance? Let us know and we'll share it in The Blanket Fort.
Please follow and like us: