Podcast: Play in new window | Download (Duration: 1:29:11 — 163.3MB)
Subscribe: Google Podcasts | Spotify | iHeartRadio | RSS | More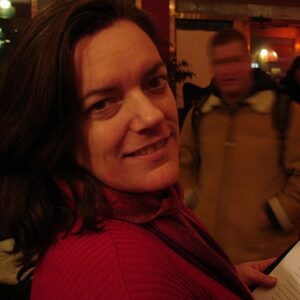 Lisa Vandever is the co-founder and director of CineKink Film Festival, which is just entering its 20th anniversary season. A writer, producer and consultant in film and communications, Lisa was formerly the director of programming for a regional network of public television stations, worked as a development executive for two New York-based independent production companies, and she currently freelances with a wide range of organizations and companies. Active in local political organizing, she lives in Rahway, New Jersey with her husband and their two ginger tabbies, Clive and Radley. Leftscape co-hosts Wendy Sheridan and Robin Renée chat with Lisa about kink, the upcoming festival on August 2nd – 6th, and celebrating adult sexuality, connection, and self-expression.
Robin is in the hot seat for the Artscape segment, as Wendy asks about their latest writing, gigs, and other musical projects. Earlier in the show, the Random Facts of the day involve the creature with the world's largest eyes and catching up with Christian Cooper, who was made famous for "birding while Black" in Central Park. In the News, there is the recent challenge to authority in Russia, a flurry of decisions from the US Supreme Court, hospitality workers on strike in Los Angeles, Australia becomes the first country to allow prescriptions for psilocybin and MDMA, and strides in renewable energy in Spain and Portugal.
This is the last show of the season! Until next time, enjoy the redux episodes and stay connected on social media @Leftscape. Thanks for listening!
Featured photo @ top of page by Stacie Joy
Things to do: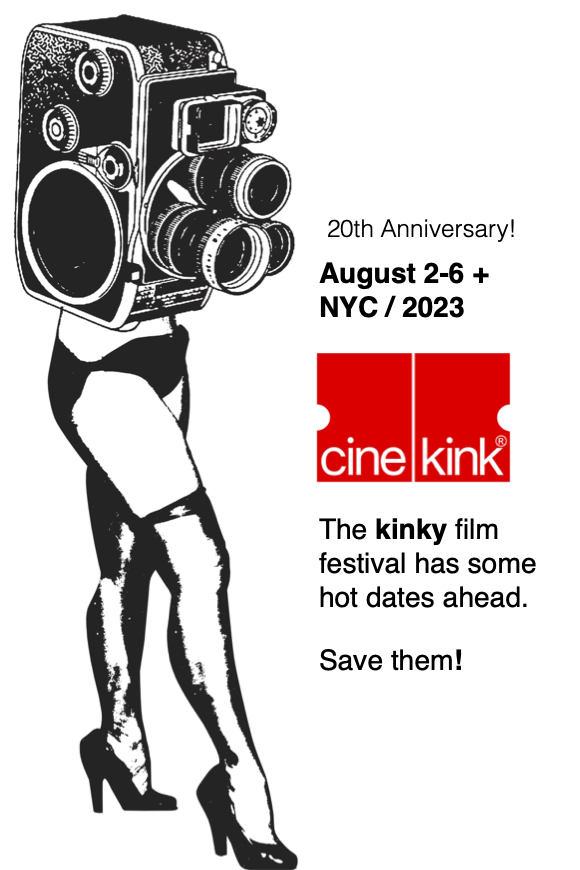 Attend CineKink! Save the dates: August 2 – 6, 2023 at Wild Project, in New York City.
Follow CineKink on Facebook, Twitter, Instagram, and FetLife.
Read Better Living Through Birding: Notes From a Black Man in the Natural World by Christian Cooper.
Support QuEAR Candy!
Get Robin Renée music on Apple iTunes and Spotify.
Listen to Saved By Zero on Yacht Rock Discord Sundays at 9pm ET, Radio PVS Thursdays at 9am ET, and anytime on Mixcloud.
Watch a 1987 Hawaiian Punch commercial composed by Mark Mothersbaugh of Devo:
Sound engineering by Wendy Sheridan
Show notes by Robin Renée
Web hosting by InMotion
Remote recording by SquadCast
Please follow and like us: