All the Newsletter We Can Handle
Interviews, Commentary, Culture & Current Events
with co-hosts Wendy Sheridan, Robin Renée, and Mary McGinley
Hello and welcome to the very first edition of The Leftscape Lookout! Since May of 2018, we've created shows where we talk with our guests and with each other about politics, news, and culture from a progressive perspective. We present, learn about, question, and expand the shape of progressive conversation with interview guests from the worlds of activism, feminism, LGBTQ+, music, media, racial equity, STEM, spirituality, and more. We are excited to bring you this new way to keep in touch and to be engaged with what's happening in the Leftscape universe. Thanks for being a listener and a subscriber!
This is where we'll keep you up to date on our latest shows and let you know what's coming up. It's the place to look for announcements on upcoming events where we'll be appearing and reports on places we've been. We'll highlight guests and co-host discussion segments, share reflections, tell you about our personal projects, and give you a glimpse at what keeps us inspired in a worrisome world.
The show recently moved from a weekly to a biweekly schedule. We are working hard to produce well-made, thoughtful, informative episodes while doing the outreach that is needed to expand our audience. We're wearing a lot of proverbial hats, so we want to make sure we take the time to do our best. We'd love to hear from you! Is there a guest you'd like to hear us interview? A topic covered? A myth busted? Other ideas? Give us a shout! It is a pleasure to grow this community with you.
— Wendy, Robin, & Mary
______
Leftscape Latest
This is a Super Sexy Show (Episode 74)
Rachel Green has been called a shaman and proudly calls herself a sexy, slutty comedian. She came to standup comedy when she realized her sex and dating stories were too interesting not to share with the world. In this super sexy episode, Rachel talks about enjoying sex and her comfort with speaking of it without shame, learning to turn everyday life into funny stories and observations for the stage, the purpose of comedy, and creating great shows without the typical comedy bro pitfalls. LISTEN =>
What Women Really Care About (Episode 75)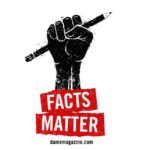 Jennifer Reitman is the Founder and Publisher of DAME Magazine, an online news and commentary site that looks at the social, political, and cultural trends of our time through women's perspectives. By creating DAME, Reitman set out to fill the void she experienced in traditional media for women – think health & beauty and fashion – with what she and the women in her world really care about like politics, reproductive rights, and social justice. LISTEN=>
Coming up this month, we'll talk with health coach and consultant Julio Cortés on movement, breath, sleep, and some simple adjustments artists and activists can make to stay healthy. Then Daryle Lamont Jenkins will share his experiences as an anti-hate activist and founder of the One People's Project.
______
The Personals
What are we doing besides podcasting? Glad you asked!
Wendycards
Wendycards is having its first monthly giveaway—This month, it's stickers! Go to Wendycards on Facebook and enter your name for the giveaway (Entries close on March 28th). Winners will be announced on Facebook Live on Sunday March 29th!
Mark your calendars for HELIOSPHERE science fiction convention where Wendy will be selling her art and handmade goods in the Marketplace. Guest of Honor is author Peter David. It will be held at the Tarrytown (NY) Doubletree Hotel, April 3rd-5th, 2020.
An International Women's Day Performance
Robin was the winner of the 2019 Brenda Howard Memorial Award, which is given each year by PFLAG Queens. The award recognizes an individual or organization that best exemplifies the vision, principals and community service exemplified by the late LGBT rights activist Brenda Howard and who serves as a positive and visible role model for the bisexual community. Wendy was also in attendance at the February 2nd ceremony. It was great fun!
Robin will be the featured performer at an Amnesty International event, Celebrating Women's Voices: International Women's Day Open Mic on Sunday, March 8th at Villas of Rockville, 1699 Yale Place, Rockville, MD at 6pm. Get tickets and info.
______
For Patreons Only
Did you know that patrons get an exclusive extended segment every month? You can BECOME A PATRON of The Leftscape for as little as $1 per month. Check out our "First One's Free" post and choose a membership level from Front Row Seats all the way up to the Hotel Room Key. Thank you so much –
Your support really makes a difference!
Please follow and like us: