Podcast: Play in new window | Download (Duration: 57:46 — 105.8MB)
Subscribe: Google Podcasts | Spotify | iHeartRadio | RSS | More
Gary Wilson, the rightfully self-declared "King of Endicott" is an off-the-beaten-path musician who in his own outsider way is living the dream. About a month before heading out on his July-August U.S. tour, Gary took the time to chat with superfan Robin Renée about his career from its beginnings with the band Lord Fuzz to being rediscovered in the 1990s and re-rediscovered at the start of the new millennium. He flows through stories of his childhood in Endicott, NY, adventures in hippie/post-hippie/pre-punk New York City of the late 60s and early 70s, and his current collaboration with kindred spirit, R. Stevie Moore. Gary shares his thoughts on politics in the arts, talks about what keeps him fascinated with his early years and influences, and sheds light on his "tormented teen idol" aesthetic.
In News, Wendy Sheridan leads the discussion on the real-time tragedy of migrant camps in the U.S. and the Close the Camps protests manifesting around the country. Also in the news is Robert Mueller's testimony coming up on July 17th and Mueller-related artistic and awareness-raising endeavors. Robin reports on her attendance at World Pride / Stonewall 50.
At the top of the show, Mary McGinley sends birthday shout outs to a motley crew including Nikola Tesla, E.B. White, Richard Simmons, Harrison Ford, Patrick Stewart, David Hasselhoff, Angela Merkel, Vin Diesel, Nelson Mandela, John Glenn, Cat Stevens and others. More reasons to celebrate are National Cheer Up the Lonely Day (July 11th), National Nude Day (July 14th), National Toss Away the "Could Haves/Should Haves" Day (July 20th), as well as Junk Food Day, Ice Cream Day, and Be Someone Day (July 21st).
Things to do:
Listen to Robin Renée's full interview with Gary Wilson in an Episode 51 bonus post.
Watch "The Investigation: A Search for the Truth in Ten Acts."
Read "Too Much Coffee Man's Creator is Turning the Mueller Report Into a Graphic Novel."
Like Gary Wilson on Facebook and follow him on Twitter.
Listen to You Think You Really Know Me:
Listen to "Hey Gary (Have You Seen My Girl)" by Gary Wilson and R. Stevie Moore
httpss://www.youtube.com/watch?v=74Ke21mBVvQ
Watch "Linda Wants to be Alone"
httpss://www.youtube.com/watch?v=G1rZuSGcd-Q
Check for show details and go see Gary on tour!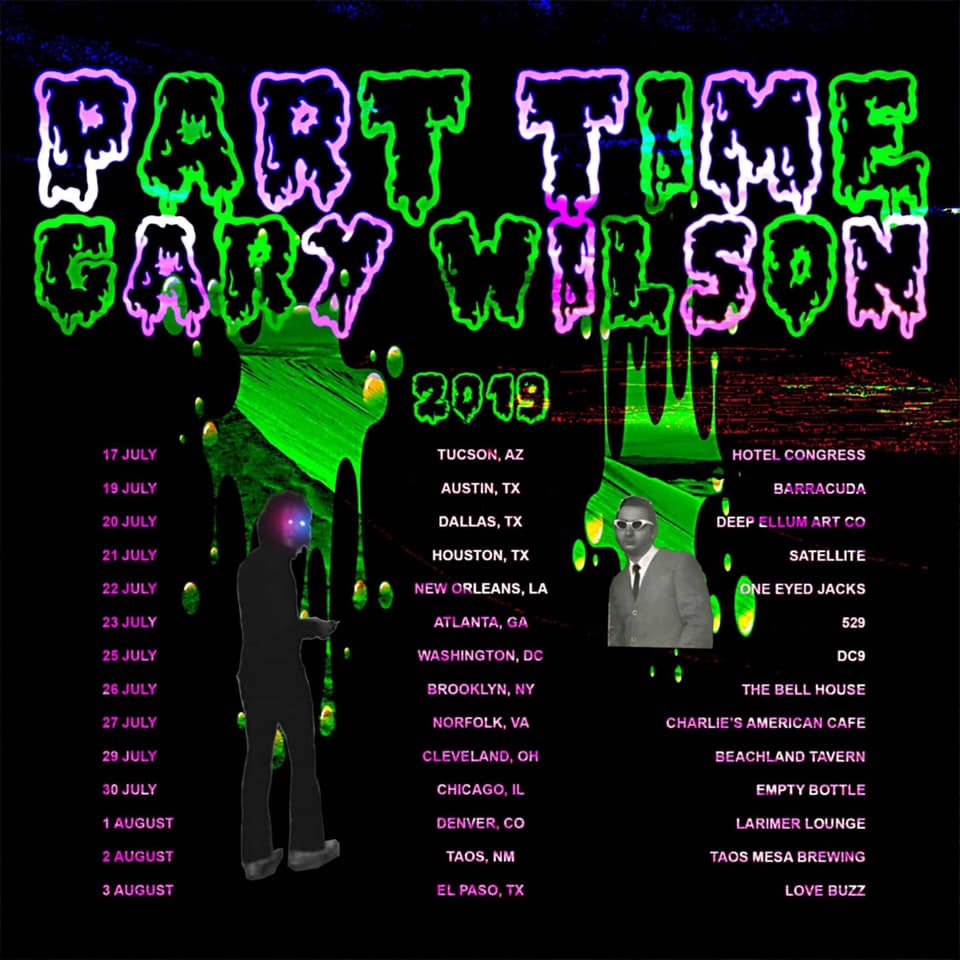 Please follow and like us: