Podcast: Play in new window | Download (Duration: 1:06:58 — 94.0MB)
Subscribe: Google Podcasts | Spotify | iHeartRadio | RSS | More
The latest novel by Alana Phelan and Kevin Patterson is on its way! In this episode, Kevin and Alana speak with Robin Renée about their For Hire book series, superhero novels where queer, polyamorous, people of color are centered. For Hire: Audition will focus on Vanessa, a barista, and a veteran superhero, B-Girl, who get together after dealing with life's disappointments to jump-start their careers. Find out about what sparked the co-authors' collaborations, their experiences with educating through workshops and creating community, and the importance of telling stories where people of color, LGBTQ, and polyamorous people exist beyond their necessity for a plot point. Get in on the crowdfunding of For Hire: Audition, pick some perks, and get ready for a super fun story. If you haven't read it yet, there's an option where you can double down and check out the first book, For Hire: Operator, at the same time.
Later on in the show, Wendy Sheridan shares her impressions of Amazon's The Boys and The Expanse, then takes exception to the mansplaining and shoddy physics on Another Life from Netflix. Robert Mueller's congressional testimony and its aftermath is the News topic at hand. Mary McGinley starts things off with the week in celebrations: Varalakshmi Vratam (August 9th), Left Handers Day (August 13th), National Nonprofit Day and National Honey Bee Day (August 17th), and the 50th anniversary of Woodstock (August 15th – 17th). Birthday shout outs go to Roger Federer, Joe Jackson, Bob 1 of Devo, Halle Berry, Magic Johnson, Francis Bean Cobain, Bill Clinton, Madonna, Wendy's brother David, *Dimebag Darrell, and others.
Things to do: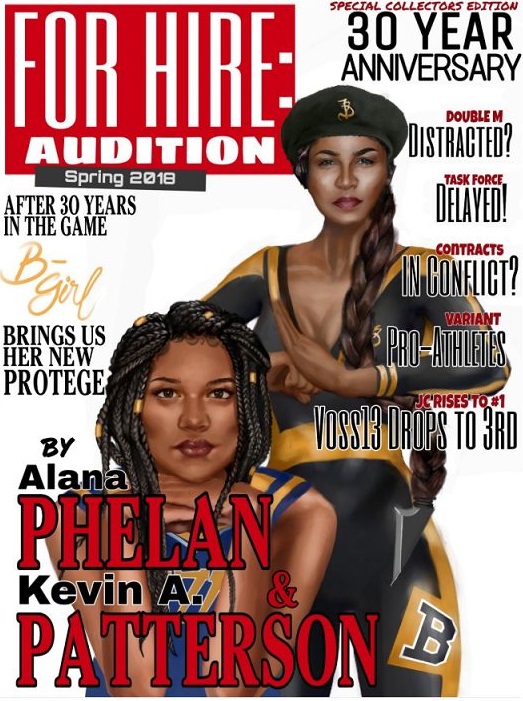 Hurry up and back the For Hire: Audition crowdfunding project!
Read Love's Not Color Blind: Race and Representation in Polyamorous and Other Alternative Communities by Kevin Patterson.
Explore relationship support, workshops, and more at Alana Phelan's website, The Polyamorous Librarian.
Speak your mind with Wendy Sheridan's Protest Postcards.
Read "Actually, Robert Mueller was Awesome" by Renato Mariotti in POLITICO
Read "Forget the Theater Criticism — Mueller's Conclusions are the Real News" by David A. Graham in The Atlantic
*The passings of these two rock guitarists were conflated in the Birthdays and Celebrations segment: Darrell Lance Abbott, aka Dimebag Darrell was shot and killed while performing with Damageplan at the Alrosa Villa nightclub in Columbus, Ohio on December 8, 2004. Great White guitarist Ty Longley passed away in a fire started during the show by pyrotechnics at The Station nightclub in West Warwick, Rhode Island on February 20, 2003. RIP.
Please follow and like us: