Podcast: Play in new window | Download (Duration: 1:01:28 — 112.6MB)
Subscribe: Google Podcasts | Spotify | iHeartRadio | RSS | More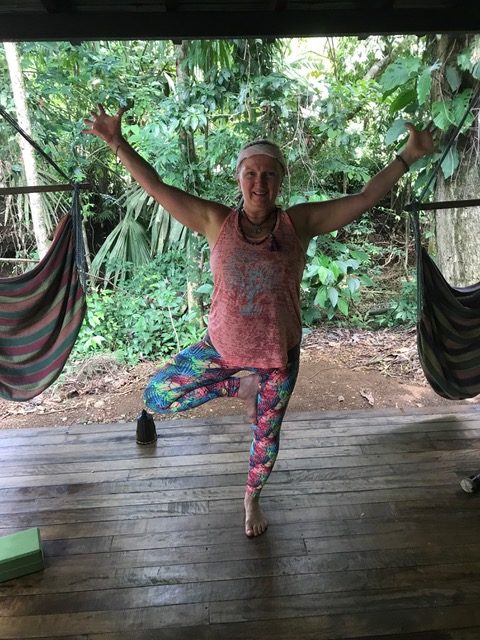 The Leftscape is back after a month-long hiatus. New episode #72 features Mary McGinley's interview with Maria Lodge. Maria has 32 years of experience as a physical therapist. She is a longtime yoga practitioner, a Reiki Master, and she is certified in Thai Yoga Bodywork. Maria is also Mary's niece! The conversation takes us through Maria Lodge's time with First Aid Squad, her yoga teacher training in Costa Rica, how she presents Reiki to skeptics, and the emphases and intentions at her own business, Asana Wellness Physical Therapy in Delran, NJ.
In the new segment at the top of the show, 3 Random Facts & the News, Mary, Robin Renée, and Wendy Sheridan announce Black History Month, share some thoughts on the occasion of Trayvon Martin's birthday, and discuss the basics of the noble gas, krypton. In the news, there is the upcoming presidential debate (February 7th), primaries for New Hampshire (February 11th) and South Carolina (February 29th), and the Nevada caucus (February 22nd). Other topics include the 2020 census, John Bolton's book, the celebration of Imbolc, and the sudden passing of Kobe Bryant. In The Blanket Fort, the co-hosts take on the concept of "good wellness" vs. "bad wellness." How do you decide when to try an alternative health recommendation and when to take a pass?
Next week on the show: Wiccan author Susan Kagan, plus a conversation about She-Ra and the Princesses of Power, now in its 4th season. She-Ra was first discussed in Episode 29, "She-Ra's Feminist Challenge."
Things to do:
Like The Leftscape on Facebook
Find out more about Asana Wellness Physical Therapy on the website and on Facebook.
Take a class with Maria Lodge at YogaTree in Riverton, NJ.
Get the date of the primary elections in your state: Ballotpedia
Explore the Nutrition Action website.
Attend the Poly Living conference, February 7th-9th, at Embassy Suites Philadelphia Airport.
Learn more about krypton.
Watch John Bolton's Terrifying Ideas Sung by Michael Bolton:
httpss://www.youtube.com/watch?v=QyVVO9GN8c4
Please follow and like us: