Podcast: Play in new window | Download (Duration: 29:24 — 53.8MB)
Subscribe: Google Podcasts | Spotify | iHeartRadio | RSS | More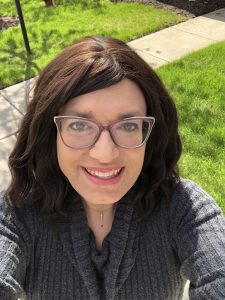 Caroline Vahrenkamp has a cancer diagnosis AND is living her best life more authentically than she could have imagined possible. While undertaking her cancer journey, she navigated and accepted her identity as a transgender woman. As the host of the Wonders of the World podcast, she shares her love for travel, food, and history. Caroline joined us on Episode 109, "Just Figuring Things Out." Here is a reprise of that interview.
Check out Caroline's moving message from International Women's Day.
Keep in touch while we're on break! Reach out on social media @Leftscape and join us on Patreon for our bonus segment, We Should Be Recording This. We'll be back in July with brand new episodes.
Love,
Wendy Sheridan and Robin Renée
Please follow and like us: