Podcast: Play in new window | Download (Duration: 1:19:19 — 145.2MB)
Subscribe: Google Podcasts | Spotify | iHeartRadio | RSS | More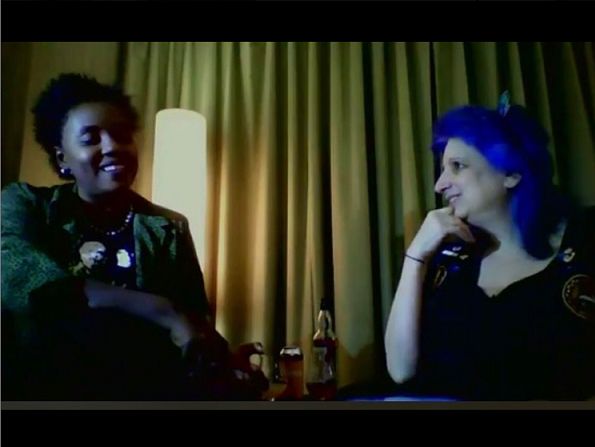 Happy New Year and new decade! This episode is the audio of the Facebook Live event recorded at Philcon on November 8, 2019. Join Wendy & Robin's casual hangout as they announce The Leftscape's Patreon page while enjoying a few adult beverages. And don't worry, no actual evil was invoked in the making of this show (nor does it have to do with Miles Davis or Black Sabbath). It's called "Live Evil" because for some unknown reason, this is how the title showed up on Facebook when Wendy began the live broadcast: noclihP morf eviL. This may indeed remain an unsolved mystery of the 2010s.
Thanks for listening and for inspiring us throughout the year. Onward into 2020!
Things to do:
Become a patron of The Leftscape. Your support matters. There's exclusive content and fun swag waiting for you!
Subscribe for automatic downloads and to catch up with shows you've missed. New regular episodes will begin again in February.
Watch the video: The Leftscape Live, 11/8/2019
httpss://www.facebook.com/leftscape/videos/568606683893940/
Please follow and like us: